Studies have linked severe mental illness to higher mortality after a heart attack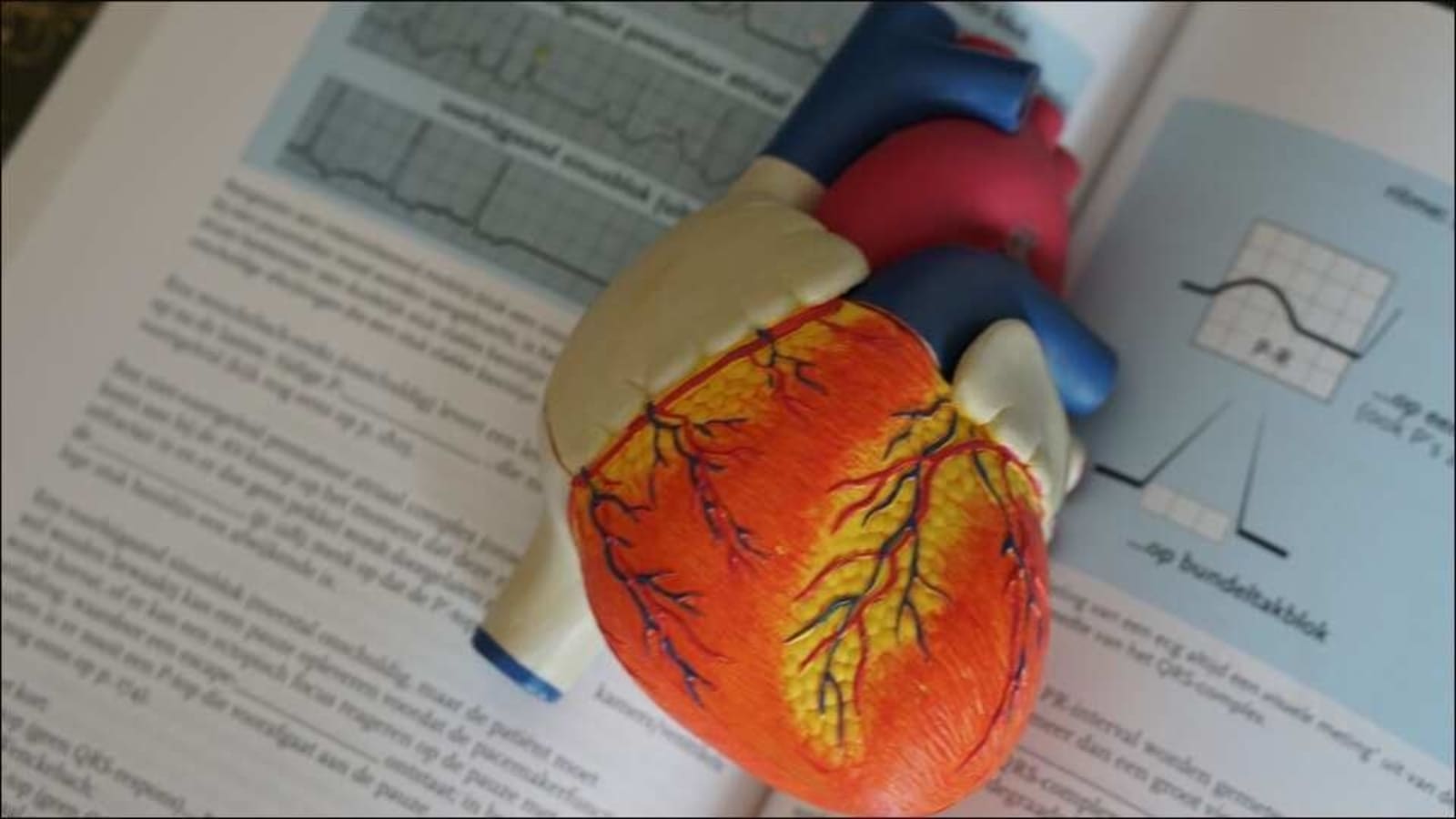 New studies show that people with severe mental illness are more likely to die after a heart attack than people without a psychiatric diagnosis.
This study was funded by the Scottish Government's Chief Scientist Office and published in the journal BMC Medicine.
Studies show that people with schizophrenia have twice the risk of dying 30 days after a heart attack compared to people without schizophrenia.
There was no evidence of improvement in the 24 years up to 2014 examined in this study.
Researchers said the findings highlight the chronic health inequality faced by people with serious mental illness and call for immediate attention to inequality.
Experts at the University of Edinburgh surveyed data from more than 235,000 anonymous hospitals identified as having a heart attack in Scotland between 1991 and 2014.
They compared the risk of death and further heart attack and stroke in patients with heart attack with schizophrenia, major depression, or bipolar disorder and those without a history of mental illness.
The research team found that people with any of these three conditions are more likely to die within 30, 1, and 5 years than people without mental illness, and another heart attack or stroke. I found that there is a high possibility of causing.
After 30 days, patients with schizophrenia were twice as likely to die, and patients with bipolar disorder or major depression had a 30-50% increased risk of death.
People with severe mental illness are also less likely to undergo revascularization (surgery to restore blood flow), researchers said, which may indicate a difference in care.
Researchers said the findings could be due to several reasons, including poor general health, social exclusion, and possible differences in long-term treatment.
The research team advised that people with mental illness should continue to seek advice from the medical team if they are concerned about their health.
"This study highlights markedly persistent mental health inequality in the consequences of a heart attack in Scotland," said Dr. Caroline Jackson, a senior researcher at the University of Edinburgh's Asher Institute. It is likely to be factorial and complex and not well understood. "
"We need to know how comorbidities and lifestyle factors contribute to these disparities. We also take a closer look at the entire patient journey, from the onset of a heart attack to the rehabilitation of people with severe mental illness. Then we need to identify the weaknesses of clinical care, "Dr. Jackson added.
"To reduce premature death, equal respect between physical and mental health is essential. Physical health for symptoms," said Francis Simpson, CEO of Mind Scotland Support, who was not involved in the study. There is a need to raise awareness among professionals that it is hidden by the side effects of psychiatric drug therapy and that people with mental illness may need more time and assistance to accept medical treatment. Can be accepted. "
"Unwellness is often accepted as an inevitable result of living with schizophrenia and bipolar disorder, but we believe that everyone has the right to the best possible medical care. "I will." Simpson concludes.
Follow more stories above Facebook And Twitter
This story was published from a news agency feed without changing the text. Only the heading has changed.
..


What Are The Main Benefits Of Comparing Car Insurance Quotes Online
LOS ANGELES, CA / ACCESSWIRE / June 24, 2020, / Compare-autoinsurance.Org has launched a new blog post that presents the main benefits of comparing multiple car insurance quotes. For more info and free online quotes, please visit https://compare-autoinsurance.Org/the-advantages-of-comparing-prices-with-car-insurance-quotes-online/ The modern society has numerous technological advantages. One important advantage is the speed at which information is sent and received. With the help of the internet, the shopping habits of many persons have drastically changed. The car insurance industry hasn't remained untouched by these changes. On the internet, drivers can compare insurance prices and find out which sellers have the best offers. View photos The advantages of comparing online car insurance quotes are the following: Online quotes can be obtained from anywhere and at any time. Unlike physical insurance agencies, websites don't have a specific schedule and they are available at any time. Drivers that have busy working schedules, can compare quotes from anywhere and at any time, even at midnight. Multiple choices. Almost all insurance providers, no matter if they are well-known brands or just local insurers, have an online presence. Online quotes will allow policyholders the chance to discover multiple insurance companies and check their prices. Drivers are no longer required to get quotes from just a few known insurance companies. Also, local and regional insurers can provide lower insurance rates for the same services. Accurate insurance estimates. Online quotes can only be accurate if the customers provide accurate and real info about their car models and driving history. Lying about past driving incidents can make the price estimates to be lower, but when dealing with an insurance company lying to them is useless. Usually, insurance companies will do research about a potential customer before granting him coverage. Online quotes can be sorted easily. Although drivers are recommended to not choose a policy just based on its price, drivers can easily sort quotes by insurance price. Using brokerage websites will allow drivers to get quotes from multiple insurers, thus making the comparison faster and easier. For additional info, money-saving tips, and free car insurance quotes, visit https://compare-autoinsurance.Org/ Compare-autoinsurance.Org is an online provider of life, home, health, and auto insurance quotes. This website is unique because it does not simply stick to one kind of insurance provider, but brings the clients the best deals from many different online insurance carriers. In this way, clients have access to offers from multiple carriers all in one place: this website. On this site, customers have access to quotes for insurance plans from various agencies, such as local or nationwide agencies, brand names insurance companies, etc. "Online quotes can easily help drivers obtain better car insurance deals. All they have to do is to complete an online form with accurate and real info, then compare prices", said Russell Rabichev, Marketing Director of Internet Marketing Company. CONTACT: Company Name: Internet Marketing CompanyPerson for contact Name: Gurgu CPhone Number: (818) 359-3898Email: [email protected]: https://compare-autoinsurance.Org/ SOURCE: Compare-autoinsurance.Org View source version on accesswire.Com:https://www.Accesswire.Com/595055/What-Are-The-Main-Benefits-Of-Comparing-Car-Insurance-Quotes-Online View photos
Pictures Credit
to request, modification Contact us at Here or [email protected]