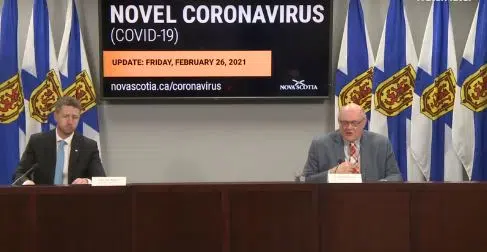 Three new cases of COVID-19 were reported today in Nova Scotia on April 5th.
The three cases are Central Standard Time. One is related to traveling outside the Atlantic Canada. The first is close contact with previously reported cases. One is under investigation.
People have been self-quarantining as needed.
"Thanks to the diligence and respect of the Nova Scotian people, the number of cases remains low, but the virus is still present in the state and in large numbers outside the region," said Prime Minister Ian Rankin. "I urge all Nova Scotian citizens to continue their course, follow public health measures and protect each other by vaccination when it is their turn."
As of Monday, Nova Scotia has 32 examples of COVID-19 activity.
The Nova Scotia Health Authority lab completed 1,212 Nova Scotia tests on April 4.
As of April 4, 113,471 COVID-19 vaccines have been administered. Of these, 29,532 Nova Scotians received a second dose.