BioNTech Chief: Europe reaches herd immunity by August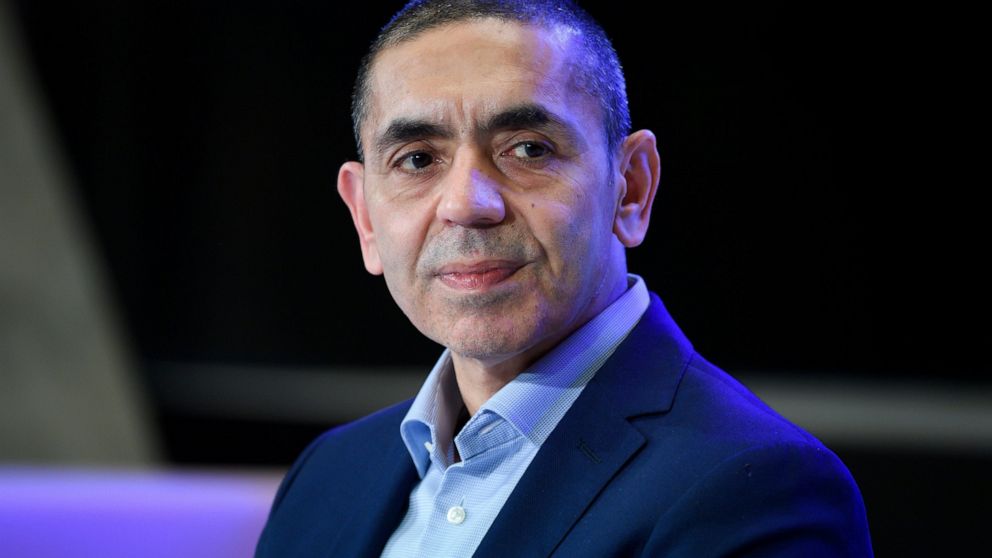 The head of the German pharmaceutical company BioNTech said Europe could achieve herd immunity against the coronavirus within the next four months.
The exact threshold required to reach that critical level of vaccination is still controversial, but experts say levels above 70% significantly impede the transmission of coronavirus within the population.
"Europe will reach herd immunity in July, by August at the latest," BioNTech CEO Uğur Shahin told reporters.
His company's vaccines make up the majority of the doses given in Europe and North America and are more commonly known as Pfizer Shot.
Sahin said data from people who received the vaccine showed that the immune response weakened over time and was likely to require a third injection.
Studies have shown that the efficacy of the BioNTech-Pfizer vaccine drops from 95% to about 91% after 6 months.
"Therefore, a third dose is needed to return vaccine protection to almost 100%," Sahin said.
Although long intervals in some countries, vaccinated people are now receiving a second dose three weeks after the first injection. Sahin suggested that the third dose should be given 9-12 months after the first shot.
"And I'm hoping that I'll probably need to get another booster every year, or maybe every 18 months," he said.
Existing concerns have been raised vaccine It may be less effective against new variants of the virus that are currently emerging in different parts of the world.
According to Sahin, BioNTech has tested the vaccine against more than 30 variants, including the currently predominant one first detected in the UK, and the shots are good for almost all variants in the lab. It has been found to provoke an immune response. If the immune response is weak, he said it is sufficient without providing accurate numbers.
Asked about the first new variant detected in India, Sahin said the vaccine's efficacy against it is still under investigation.
"But the Indian variants have the mutations we've investigated earlier, and our vaccine works against them, so I'm confident there," he said.
The company's messenger RNA or mRNA-based vaccine development work, based in Mainz, benefits from previous research on medicines to treat cancer, as tumors often seek to adapt to evade the immune system. Said Sahin.
"The way our vaccine works is that there are two points of attack," he explained. In addition to stimulating the production of antibodies, it encourages the body's so-called T cells to attack the virus, he said.
"The vaccine is very well constructed and the breakwater is maintained." I'm convinced of that, "Sahin said. "If I need to reinforce the breakwater, I'll do it. I'm not worried."
..


What Are The Main Benefits Of Comparing Car Insurance Quotes Online
LOS ANGELES, CA / ACCESSWIRE / June 24, 2020, / Compare-autoinsurance.Org has launched a new blog post that presents the main benefits of comparing multiple car insurance quotes. For more info and free online quotes, please visit https://compare-autoinsurance.Org/the-advantages-of-comparing-prices-with-car-insurance-quotes-online/ The modern society has numerous technological advantages. One important advantage is the speed at which information is sent and received. With the help of the internet, the shopping habits of many persons have drastically changed. The car insurance industry hasn't remained untouched by these changes. On the internet, drivers can compare insurance prices and find out which sellers have the best offers. View photos The advantages of comparing online car insurance quotes are the following: Online quotes can be obtained from anywhere and at any time. Unlike physical insurance agencies, websites don't have a specific schedule and they are available at any time. Drivers that have busy working schedules, can compare quotes from anywhere and at any time, even at midnight. Multiple choices. Almost all insurance providers, no matter if they are well-known brands or just local insurers, have an online presence. Online quotes will allow policyholders the chance to discover multiple insurance companies and check their prices. Drivers are no longer required to get quotes from just a few known insurance companies. Also, local and regional insurers can provide lower insurance rates for the same services. Accurate insurance estimates. Online quotes can only be accurate if the customers provide accurate and real info about their car models and driving history. Lying about past driving incidents can make the price estimates to be lower, but when dealing with an insurance company lying to them is useless. Usually, insurance companies will do research about a potential customer before granting him coverage. Online quotes can be sorted easily. Although drivers are recommended to not choose a policy just based on its price, drivers can easily sort quotes by insurance price. Using brokerage websites will allow drivers to get quotes from multiple insurers, thus making the comparison faster and easier. For additional info, money-saving tips, and free car insurance quotes, visit https://compare-autoinsurance.Org/ Compare-autoinsurance.Org is an online provider of life, home, health, and auto insurance quotes. This website is unique because it does not simply stick to one kind of insurance provider, but brings the clients the best deals from many different online insurance carriers. In this way, clients have access to offers from multiple carriers all in one place: this website. On this site, customers have access to quotes for insurance plans from various agencies, such as local or nationwide agencies, brand names insurance companies, etc. "Online quotes can easily help drivers obtain better car insurance deals. All they have to do is to complete an online form with accurate and real info, then compare prices", said Russell Rabichev, Marketing Director of Internet Marketing Company. CONTACT: Company Name: Internet Marketing CompanyPerson for contact Name: Gurgu CPhone Number: (818) 359-3898Email: [email protected]: https://compare-autoinsurance.Org/ SOURCE: Compare-autoinsurance.Org View source version on accesswire.Com:https://www.Accesswire.Com/595055/What-Are-The-Main-Benefits-Of-Comparing-Car-Insurance-Quotes-Online View photos
Pictures Credit
to request, modification Contact us at Here or [email protected]