Energy Biden Sec. Granholm admits she does not know the rate of oil consumption in the United States when pressed by a reporter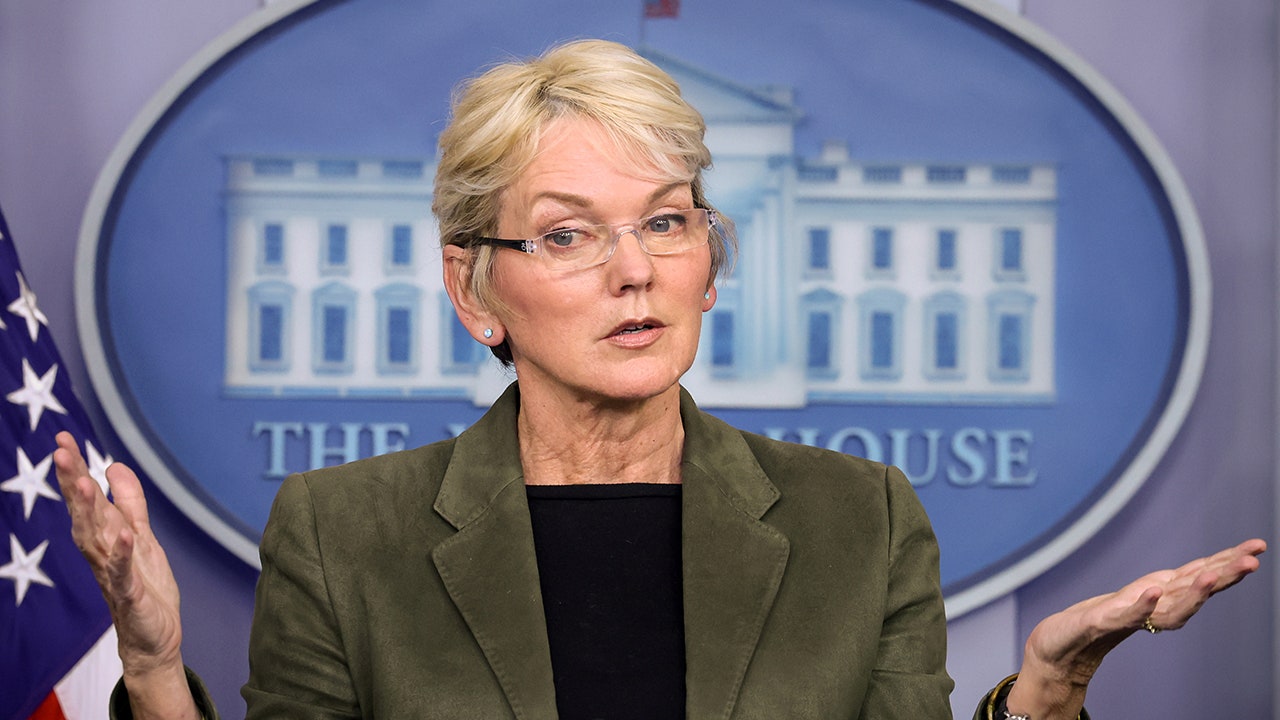 Rapidian Energy Group Chairman Bob McNally and Scott Fullman of Revere Securities comment on Biden's 'fateful' energy policy
Energy Secretary Jennifer Granholm admitted on Tuesday that she did not know how many barrels of oil the United States consumes per day when a reporter suggested that the 50 million barrels the Department of Energy planned to release would last less than three days.
Granholm in a White House briefing on Tuesday described Biden's strategy to release barrels of oil currently held in the US Strategic Oil Reserve to maintain "an adequate supply" amid global scarcity and soaring gas prices.
BIDEN RELEASES 50M BARRELS OF OIL AS PART OF THE GAS PRICE POINT
A reporter who was present for his remarks asked the Energy Secretary, "How many barrels of oil does the United States consume per day?"
"I don't have that number in front of me. Sorry," Granholm replied.
In 2020, the United States consumed an average of about 18.19 million barrels of oil per day, or a total of about 6.66 billion barrels of oil, the lowest level of annual consumption since 1995. The decline consumption in 2020 compared to 2019 was the largest recorded annual decline in oil demand in the United States, and was largely the result of the global response to the COVID-19 pandemic, according to the US Energy Information Administration.
The journalist told Granholm that according to these figures the administration would release "less than three days of supply from the oil reserve".
Granholm nodded, dismissing the grim observation.
Biden's pressure on the 14 OPEC countries and Russia to inject more supply into the global market has so far had little effect. The administration blamed the price hike in part on the effects of the economic recovery and restart after the COVID-19 pandemic. He also singled out energy companies for alleged anti-competitive behavior. Last week, Biden asked the Federal Trade Commission to investigate whether "illegal conduct" was pushing up prices at the pump for Americans.
SAN MATEO, CALIFORNIA – NOVEMBER 16: Gasoline prices are displayed at a gas station on November 16, 2021 in San Mateo County, California. (Photo by Liu Guanguan / China News Service via Getty Images) (Photo by Liu Guanguan / China News Service via Getty Images / Getty Images)
"There is growing evidence that lower oil prices do not translate into lower prices at the pump," the White House said Tuesday.
Americans paid an average of $ 3.29 a gallon in October, according to U.S. data, the highest since September 2014.
GET FOX BUSINESS ON THE GO BY CLICKING HERE
Granholm touted the move to tap into the strategic oil reserve as a testament to the president's "commitment to use the tools available to cut costs for working families and continue our economic recovery."
As of Nov. 19, there were 604.5 million barrels in the US Strategic Reserve, according to the Department of Energy.
Fox News' Brook Singman and Paul Conner contributed to this report.
Sources
2/ https://www.foxbusiness.com/media/biden-energy-granholm-us-oil-barrell-50-million
The mention sources can contact us to remove/changing this article
What Are The Main Benefits Of Comparing Car Insurance Quotes Online
LOS ANGELES, CA / ACCESSWIRE / June 24, 2020, / Compare-autoinsurance.Org has launched a new blog post that presents the main benefits of comparing multiple car insurance quotes. For more info and free online quotes, please visit https://compare-autoinsurance.Org/the-advantages-of-comparing-prices-with-car-insurance-quotes-online/ The modern society has numerous technological advantages. One important advantage is the speed at which information is sent and received. With the help of the internet, the shopping habits of many persons have drastically changed. The car insurance industry hasn't remained untouched by these changes. On the internet, drivers can compare insurance prices and find out which sellers have the best offers. View photos The advantages of comparing online car insurance quotes are the following: Online quotes can be obtained from anywhere and at any time. Unlike physical insurance agencies, websites don't have a specific schedule and they are available at any time. Drivers that have busy working schedules, can compare quotes from anywhere and at any time, even at midnight. Multiple choices. Almost all insurance providers, no matter if they are well-known brands or just local insurers, have an online presence. Online quotes will allow policyholders the chance to discover multiple insurance companies and check their prices. Drivers are no longer required to get quotes from just a few known insurance companies. Also, local and regional insurers can provide lower insurance rates for the same services. Accurate insurance estimates. Online quotes can only be accurate if the customers provide accurate and real info about their car models and driving history. Lying about past driving incidents can make the price estimates to be lower, but when dealing with an insurance company lying to them is useless. Usually, insurance companies will do research about a potential customer before granting him coverage. Online quotes can be sorted easily. Although drivers are recommended to not choose a policy just based on its price, drivers can easily sort quotes by insurance price. Using brokerage websites will allow drivers to get quotes from multiple insurers, thus making the comparison faster and easier. For additional info, money-saving tips, and free car insurance quotes, visit https://compare-autoinsurance.Org/ Compare-autoinsurance.Org is an online provider of life, home, health, and auto insurance quotes. This website is unique because it does not simply stick to one kind of insurance provider, but brings the clients the best deals from many different online insurance carriers. In this way, clients have access to offers from multiple carriers all in one place: this website. On this site, customers have access to quotes for insurance plans from various agencies, such as local or nationwide agencies, brand names insurance companies, etc. "Online quotes can easily help drivers obtain better car insurance deals. All they have to do is to complete an online form with accurate and real info, then compare prices", said Russell Rabichev, Marketing Director of Internet Marketing Company. CONTACT: Company Name: Internet Marketing CompanyPerson for contact Name: Gurgu CPhone Number: (818) 359-3898Email: [email protected]: https://compare-autoinsurance.Org/ SOURCE: Compare-autoinsurance.Org View source version on accesswire.Com:https://www.Accesswire.Com/595055/What-Are-The-Main-Benefits-Of-Comparing-Car-Insurance-Quotes-Online View photos
to request, modification Contact us at Here or [email protected]