US offers Russia 'serious diplomatic path forward' but rejects demand to ban Ukraine from NATO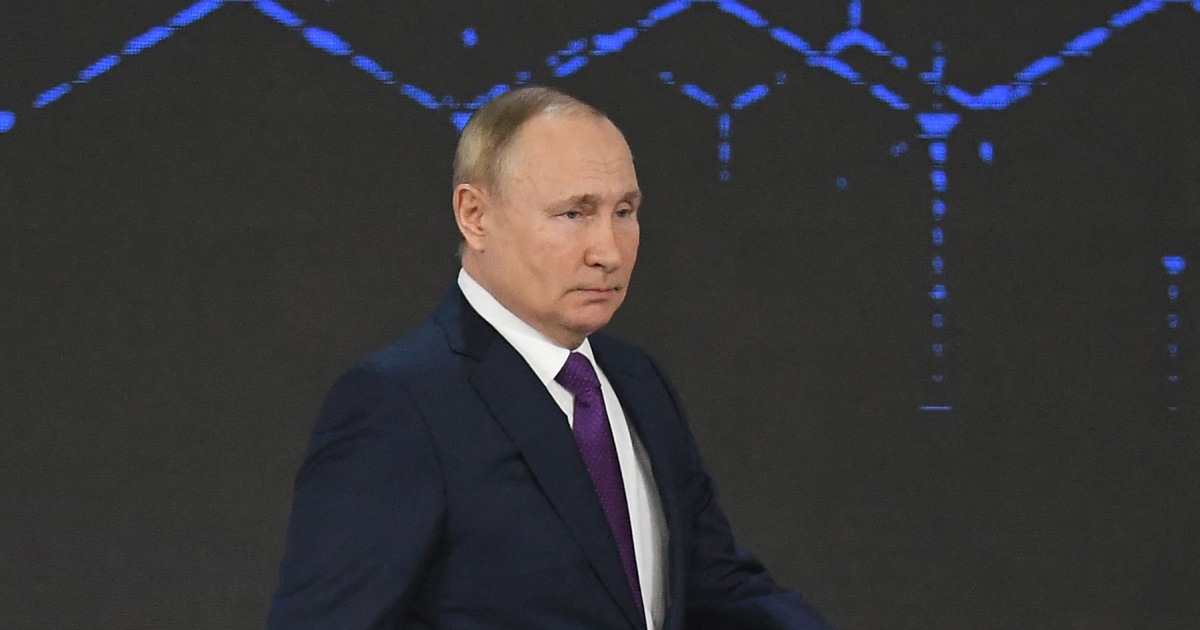 WASHINGTON Secretary of State Antony Blinken said Wednesday that the US has formally responded to Russias security demands in a letter he described as a serious diplomatic path forward to de-escalate the threats against Ukraine.
Blinken said that there has been "no change" in the Biden administration's position that NATO maintains its open-door policy for countries to join the alliance. The Kremlin had demanded that Ukraine be prohibited from joining NATO.
"NATO's door is open, remains open and that is our commitment," Blinken told reporters at a press conference at the State Department headquarters in Washington, DC
Blinken did not offer specifics about the written response, which he said won't be released publicly, because the US wants to give it the space for diplomacy to succeed and prevent Russia from invading Ukraine. President Joe Biden was "intimately involved" in crafting the written response, which also included input from European allies. Blinken said it contains the concerns of the US, Ukraine and its allies about Russia's actions that undermine security. It also reiterates the Biden administration's commitment to upholding Ukraine's sovereignty and territorial integrity and the "right of states to choose their own security arrangements and alliances."
The secretary of state, however, said that the response is "not a formal negotiations document" and does not include "explicit proposals."
"The ball is in their court," Blinken said about Moscow. "It remains up to Russia to decline to respond. We're ready either way."
The document came in response to a string of security demands that Russia made last month, including a permanent ban on Ukraine joining NATO and the rollback of the alliances military deployments in Eastern Europe.
US Ambassador to Russia John Sullivan enters the Russian Foreign Ministry building, in Moscow on Jan. 26, 2022. Sullivan delivered a US response to the Russian demands for security guarantees over NATO and Ukraine. Alexander Zemlianichenko / AP
Blinken said he will brief Congress about the document Wednesday afternoon and that he plans to speak with Russian Foreign Minister Sergey Lavrov in the coming days.
Speaking about Americans who are currently in Ukraine, Blinken said that the State Department is now strongly encouraging them to leave the country via commercial or other privately available options. He said these transportation options are "readily available" and that the US embassy may extend loans to people who can't afford a commercial ticket.
Blinken warned that the State Department tries to provide consular services wherever possible, but said Russian military action would "severely impact our ability to perform that work."
"If Russia invades, civilians including Americans still in Ukraine could be caught in a conflict zone between combatant forces. The US government may not be in a position to aid individuals in these circumstances," he said.
Before Blinken's remarks Wednesday, Russia warned it would take "retaliatory measures" if its demands are not met and dismissed new Western threats of sanctions as the Kremlin showed no signs of backing down in the standoff over Ukraine.
While Moscow deployed more forces to its neighbor's frontier and held new military drills, the US stepped up efforts to support European allies and counter the Russian threats.
Biden said he would consider personal sanctions against Russian President Vladimir Putin, Washington worked to help shield Europe from a potential energy crisis, and a US plane carrying military equipment and munitions landed in Kyiv Tuesday.
Russia has repeatedly denied planning to invade Ukraine and has blamed the West for stoking tensions.
Biden said Tuesday he would consider personal sanctions on Putin if Russia invades, a sign of the drastic measures being considered by the US and its allies in an effort to ward off a potentially devastating new conflict in Europe.
Such a move would not hurt Putin but would be politically destructive, Kremlin spokesperson Dmitri Peskov said Wednesday after Britain signaled it would also not rule the step out.
Russia has amassed over 100,000 troops near its shared border with Ukraine and in Belarus, where it deployed fighter jets on Wednesday ahead of joint drills next month. The buildup of forces has sparked fears of an imminent invasion that could come from multiple fronts.
Russia is holding a series of military drills throughout its territory this week, with new exercises on Wednesday by its Northern fleet in the Arctic as well as in the southern Rostov region, not far from the Ukrainian border.
The fresh Russian activity, being watched warily across the West, came just days after NATO announced it would place forces on standby and reinforce eastern Europe with more ships and fighter jets.
Biden reiterated Tuesday that he had no intention of moving US forces into Ukraine after Washington put 8,500 troops on heightened alert Monday to assist with the defense of NATO allies in case of Russian aggression against Ukraine.
Amid the standoff with Ukraine, Russia launched a slew of military drills this week, including in the Yaroslavl region on Tuesday.AP
In a further effort to shore up the position of European countries if conflict breaks out, White House spokesperson Jen Psaki said Tuesday that the Biden administration was in talks with major energy-producing countries and companies around the world over a potential diversion of supplies to Europe .
The European Union is heavily dependent on Russia for its gas supplies, prompting fears Europe could be left facing an even greater energy crisis should Moscow decide to cut off supplies as leverage.
Diplomatic efforts to resolve the tensions have so far failed to reach a breakthrough.
In an address to the Russian Parliament on Wednesday, Foreign Minister Sergey Lavrov said Moscow would not allow its security proposals to be wrapped up in endless discussions."
If the West continues its aggressive course, Moscow will take the necessary retaliatory measures, he said, accusing Russia's rivals of being caught up in a "military frenzy" and wanting "some kind of provocation."
Talks between advisers from Russia, Ukraine, Germany and France will resume Wednesday to stop a long-simmering war in eastern Ukraine. Alexei Alexandrov/AP
Against the backdrop of escalating tensions, political advisers from Russia, Ukraine, Germany and France were due to meet in Paris Wednesday to revive stalled discussions around how to resolve the long-simmering conflict in Ukraines east between Kyiv and pro-Russian separatists.
While the West continued to voice fears a Russian invasion could be imminent, Ukrainian officials sought to play down the threat.
In a video address to the nation on Tuesday evening, Ukrainian President Volodymyr Zelenskyy continued to urge the public to beware of disinformation about a possible attack and not to panic.
The decision by several countries including the US to withdraw families of staff from Kyiv does not necessarily signal an inevitable diplomatic escalation, Zelenskyy said.
Sources
2/ https://www.nbcnews.com/news/world/biden-russia-ukraine-threat-putin-sanctions-invasion-nato-rcna13577
The mention sources can contact us to remove/changing this article
What Are The Main Benefits Of Comparing Car Insurance Quotes Online
LOS ANGELES, CA / ACCESSWIRE / June 24, 2020, / Compare-autoinsurance.Org has launched a new blog post that presents the main benefits of comparing multiple car insurance quotes. For more info and free online quotes, please visit https://compare-autoinsurance.Org/the-advantages-of-comparing-prices-with-car-insurance-quotes-online/ The modern society has numerous technological advantages. One important advantage is the speed at which information is sent and received. With the help of the internet, the shopping habits of many persons have drastically changed. The car insurance industry hasn't remained untouched by these changes. On the internet, drivers can compare insurance prices and find out which sellers have the best offers. View photos The advantages of comparing online car insurance quotes are the following: Online quotes can be obtained from anywhere and at any time. Unlike physical insurance agencies, websites don't have a specific schedule and they are available at any time. Drivers that have busy working schedules, can compare quotes from anywhere and at any time, even at midnight. Multiple choices. Almost all insurance providers, no matter if they are well-known brands or just local insurers, have an online presence. Online quotes will allow policyholders the chance to discover multiple insurance companies and check their prices. Drivers are no longer required to get quotes from just a few known insurance companies. Also, local and regional insurers can provide lower insurance rates for the same services. Accurate insurance estimates. Online quotes can only be accurate if the customers provide accurate and real info about their car models and driving history. Lying about past driving incidents can make the price estimates to be lower, but when dealing with an insurance company lying to them is useless. Usually, insurance companies will do research about a potential customer before granting him coverage. Online quotes can be sorted easily. Although drivers are recommended to not choose a policy just based on its price, drivers can easily sort quotes by insurance price. Using brokerage websites will allow drivers to get quotes from multiple insurers, thus making the comparison faster and easier. For additional info, money-saving tips, and free car insurance quotes, visit https://compare-autoinsurance.Org/ Compare-autoinsurance.Org is an online provider of life, home, health, and auto insurance quotes. This website is unique because it does not simply stick to one kind of insurance provider, but brings the clients the best deals from many different online insurance carriers. In this way, clients have access to offers from multiple carriers all in one place: this website. On this site, customers have access to quotes for insurance plans from various agencies, such as local or nationwide agencies, brand names insurance companies, etc. "Online quotes can easily help drivers obtain better car insurance deals. All they have to do is to complete an online form with accurate and real info, then compare prices", said Russell Rabichev, Marketing Director of Internet Marketing Company. CONTACT: Company Name: Internet Marketing CompanyPerson for contact Name: Gurgu CPhone Number: (818) 359-3898Email: [email protected]: https://compare-autoinsurance.Org/ SOURCE: Compare-autoinsurance.Org View source version on accesswire.Com:https://www.Accesswire.Com/595055/What-Are-The-Main-Benefits-Of-Comparing-Car-Insurance-Quotes-Online View photos
to request, modification Contact us at Here or [email protected]