New British coal mine opens 'not likely to replace Russian imports' | climate news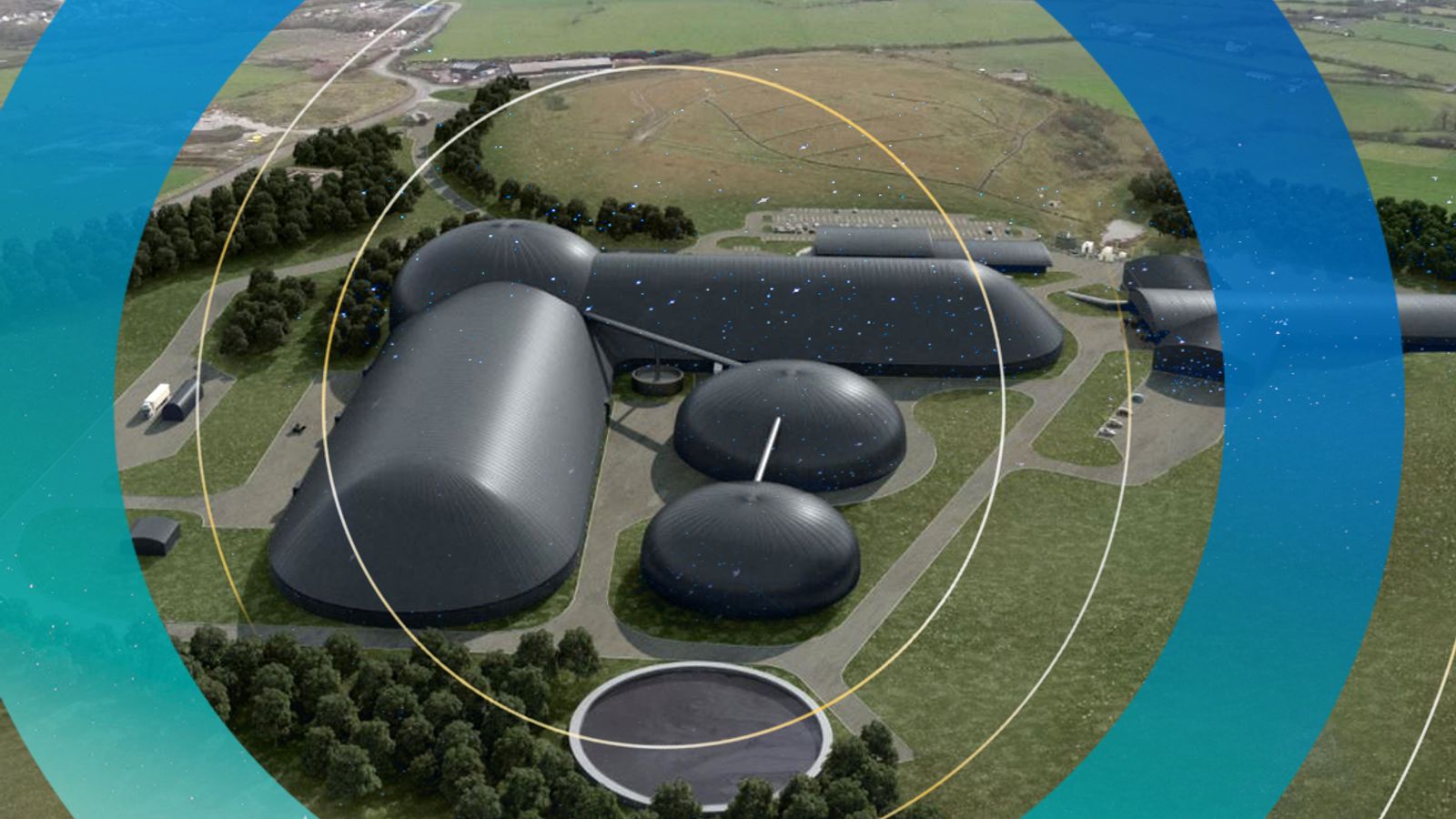 Environmentalists and analysts have argued that approval for a new coal mine in the fission-prone Cumbria will do little to displace imports from Russia.
Plans for a new coal mine in Whitehaven, which will mine coking coal for the steel industry, are awaiting approval from housing and community secretary Michael Gove.
Russia's war in Ukraine has again called for mine approval, this time on the grounds that it will help Britain cut off fossil fuel imports and cash flow from Moscow.
West Cumbria Mining (WCM) said this month that "until recently, Russia was supplying nearly half of Britain's steelmaking coal". Supporting the mine "will help reduce the need for foreign coal imports" .
"Russia's war in Ukraine shows why we need to be far more self-reliant on natural resources," said Mike Starkey, Conservative mayor of Copeland, Whitehaven's constituency.
Copeland Conservative MP Trudy Harrison said the UK "usually" imports coking coal from Russia, and its inability to extract its own coal "only serves to increase its dependence on foreign coke".
Environmentalists and analysts have now questioned these claims.
Jess Ralston, an analyst at energy think tank ECIU, said the mine "will not have a significant impact on the volume of imports from Russia" as WCM already said it expects coal used in the UK to replace existing US imports.
The mine was initially approved by the Cumbria County Council in March 2019, but came under public scrutiny following objections from climate activists. WCM said at the hearing that it expects to export most of its coal.
Gove will disclose his decision next week. Sky News understands that Conservative lawmakers are divided on the issue and that approval could help pacify the rebels.
'Trojan Horse'
Valentin Vogl, a PhD student who submitted the survey, called the debate over declining Russian imports a "Trojan horse."
"There is a significant discrepancy between what the investigation says and what is currently said about replacing Russian coal," he told Sky News.
"If you are convinced that you can open this mine and replace Russian coal, you have to have good evidence," he added.
Last year, the UK procured 39% of its coking coal from Russia. Tata Steel, one of Britain's two major steel producers, told Sky News that it had already "stopped doing business with Russia" after the invasion of Ukraine.
The only other major domestic producer, British Steel, has also stopped importing Russian coal. It had previously warned that Whitehaven's coal composition was a "problem" for the plant.
Read more: Johnson urges West to 'end addiction' to Russian energy Branson calls for lower speed limits and offers to suspend flights to reduce West's dependence on Russia
22:18 How will Cumbria's new coal mine affect UK emissions targets? Can a victorious President Macron deliver on his climate promises? And can lab-grown meat take off?
climate reliability
Several green groups, including activist Friends of the Earth, lawyer Client Earth and think tank, wrote today to Michael Gove urging him to reject the plan. "Cumbrian coal will not displace imports from Russia," they said. "West Cumbria Mining has made it clear that coal will replace US imports."
The UK, host of the COP26 climate summit in Glasgow last year, has lobbied other countries to "commit coal to history."
Energy activist Tony Bosworth of Friends of the Earth told Sky News: "Approving the UK's first new coal mine for 30 years is a goodbye to our climate reliability."
The Level Up, Housing and Community Department declined to comment until the minister made a plan decision.
WCM declined to comment on the letter.
Proponents of mines say coal has a lower carbon footprint than imports and will create about 500 jobs.
Watch the Daily Climate Show on Sky News, the Sky News website and app, YouTube and Twitter, Monday through Friday at 8:30pm.
The show examines how global warming is changing our landscape and highlights solutions to the crisis.
Sources
2/ https://news.sky.com/story/opening-a-new-uk-coal-mine-unlikely-to-displace-russian-imports-12598839
The mention sources can contact us to remove/changing this article
What Are The Main Benefits Of Comparing Car Insurance Quotes Online
LOS ANGELES, CA / ACCESSWIRE / June 24, 2020, / Compare-autoinsurance.Org has launched a new blog post that presents the main benefits of comparing multiple car insurance quotes. For more info and free online quotes, please visit https://compare-autoinsurance.Org/the-advantages-of-comparing-prices-with-car-insurance-quotes-online/ The modern society has numerous technological advantages. One important advantage is the speed at which information is sent and received. With the help of the internet, the shopping habits of many persons have drastically changed. The car insurance industry hasn't remained untouched by these changes. On the internet, drivers can compare insurance prices and find out which sellers have the best offers. View photos The advantages of comparing online car insurance quotes are the following: Online quotes can be obtained from anywhere and at any time. Unlike physical insurance agencies, websites don't have a specific schedule and they are available at any time. Drivers that have busy working schedules, can compare quotes from anywhere and at any time, even at midnight. Multiple choices. Almost all insurance providers, no matter if they are well-known brands or just local insurers, have an online presence. Online quotes will allow policyholders the chance to discover multiple insurance companies and check their prices. Drivers are no longer required to get quotes from just a few known insurance companies. Also, local and regional insurers can provide lower insurance rates for the same services. Accurate insurance estimates. Online quotes can only be accurate if the customers provide accurate and real info about their car models and driving history. Lying about past driving incidents can make the price estimates to be lower, but when dealing with an insurance company lying to them is useless. Usually, insurance companies will do research about a potential customer before granting him coverage. Online quotes can be sorted easily. Although drivers are recommended to not choose a policy just based on its price, drivers can easily sort quotes by insurance price. Using brokerage websites will allow drivers to get quotes from multiple insurers, thus making the comparison faster and easier. For additional info, money-saving tips, and free car insurance quotes, visit https://compare-autoinsurance.Org/ Compare-autoinsurance.Org is an online provider of life, home, health, and auto insurance quotes. This website is unique because it does not simply stick to one kind of insurance provider, but brings the clients the best deals from many different online insurance carriers. In this way, clients have access to offers from multiple carriers all in one place: this website. On this site, customers have access to quotes for insurance plans from various agencies, such as local or nationwide agencies, brand names insurance companies, etc. "Online quotes can easily help drivers obtain better car insurance deals. All they have to do is to complete an online form with accurate and real info, then compare prices", said Russell Rabichev, Marketing Director of Internet Marketing Company. CONTACT: Company Name: Internet Marketing CompanyPerson for contact Name: Gurgu CPhone Number: (818) 359-3898Email: [email protected]: https://compare-autoinsurance.Org/ SOURCE: Compare-autoinsurance.Org View source version on accesswire.Com:https://www.Accesswire.Com/595055/What-Are-The-Main-Benefits-Of-Comparing-Car-Insurance-Quotes-Online View photos
to request, modification Contact us at Here or [email protected]