China recruited top American scientists to gain military edge in hypersonic, UAV and submarine technology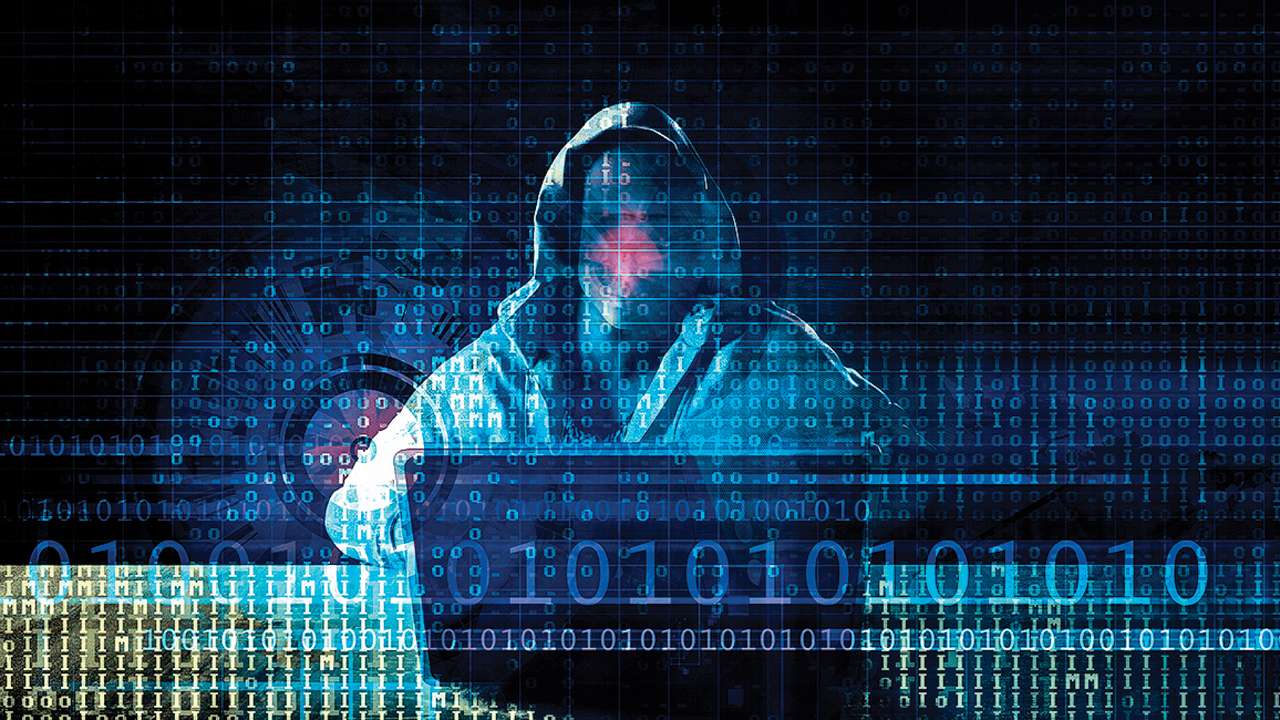 According to the latest reports, China has apparently waged a long-running campaign to plant and recruit Chinese researchers into major national security research facilities in the United States.
Ukraine begins decimating Iranian drones; 5 suicide drones, including the most advanced Mohajer-6, shot down in kyiv
These researchers then helped China make significant advances in military technology, whether it was hypersonic missiles, submarines or drones, NBC News reported, citing a private intelligence report.
The report highlighted the PRC government's attempts to train its talented young scientists in US national laboratories and attract the brightest minds to the country to boost its military projects.
The Chinese government has reportedly made a concerted effort to send Chinese scientists to Los Alamos National Laboratory, the site of the first nuclear weapons research.
Los Alamos National Laboratory is a multidisciplinary research center working in a variety of disciplines, including national security, space exploration, nuclear fusion, and supercomputing.
Between 1987 and 2021, at least 162 scientists who had received scientific training at Los Alamos returned to Beijing to participate in various national research and development (R&D) projects.
There were 15 permanent staff at Los Alamos, many of whom had extremely high security clearance levels.
Dongfeng DF-17 hypersonic missile (Image source: Chinese MoD)
"Of these fifteen, thirteen were recruited from PRC government talent programs; some were responsible for sponsoring visiting scholars and postdoctoral fellows from the PRC, and some received US government funding for sensitive research," the report added.
These scientists have aided the PRC with technologies such as drones, silent submarines, hypersonic missiles and Earth-penetrating warheads.
Concerns about China's access to top-secret US weapons projects have also been raised. In 1999, the United States accused nuclear physicist Wen Ho Lee, a Taiwanese-American who worked at Los Alamos, of giving China plans for the country's most sophisticated nuclear warhead.
The charges were dropped in 2006 due to lack of evidence; however, the episode caused considerable unease among Chinese scientists in the lab.
A concern for the national security of the United States
China has been stepping up efforts for decades to divert talented scientists from US research facilities linked to the country's nuclear weapons program and other military projects.
However, it has stepped up its attempts in recent years to attract scientists with international experience in defense research by offering financial incentives, nationalist appeals and the possibility of excellent career opportunities.
Scientists have been paid up to $1 million to participate in Chinese government "talent programs" to recruit Chinese scientists to the United States.
The transfer of talent "poses a direct threat to the national security of the United States," said Greg Levesque, co-founder of Strider and lead author of the report. "China is playing a game that we are not prepared for and we need to start mobilizing."
The Strider study shows how the Chinese government has used talent recruiting programs to gain knowledge of American technologies to help develop a military that poses a substantial national security risk to the United States.
Los Alamos National Laboratory
Robert Daly, a China expert at the Wilson Center, a congressional chartered nonpartisan research institute, told NBC News that "we[the USA] benefited enormously from the influx of Chinese talent.
"And I hope we can continue to do that, it's essential for the United States. But China is now developing weapons systems, capabilities, doctrines and, frankly, attitudes towards its power, which means we have to go back to the drawing board in some of these areas," he said. added.
In 2015, the U.S. Department of Energy's Office of Inspector General said the lab's lack of administrative oversight resulted in unauthorized leaks of sensitive information.
In 2019, a bipartisan Senate investigation found that China's Thousand Talents Program and similar programs were a mechanism for China to steal American technology.
The Department of Energy said in a statement to NBC News that "America's national security and defense requires fierce protection of critical technology development, even as we protect the open scientific research that underpins technology leadership." the United States".
File Picture
"In response to growing threats to research security, the Department of Energy has taken significant steps in recent years, including adopting rigorous audits, counterintelligence reviews, and restrictions on participation in research. foreign talent programs," the agency added.
"The Department of Energy is also implementing procedures to ensure compliance with U.S. export licensing requirements, including those governing the release of controlled technology to foreign nationals in the United States," the department said. Energy.
The latest report reveals how the United States may have unknowingly aided the Chinese military for decades as government-funded defense research finally found its way to Chinese labs.
Sources
2/ https://eurasiantimes.com/china-recruited-top-us-scientists-to-gain-military-edge-over/
The mention sources can contact us to remove/changing this article
What Are The Main Benefits Of Comparing Car Insurance Quotes Online
LOS ANGELES, CA / ACCESSWIRE / June 24, 2020, / Compare-autoinsurance.Org has launched a new blog post that presents the main benefits of comparing multiple car insurance quotes. For more info and free online quotes, please visit https://compare-autoinsurance.Org/the-advantages-of-comparing-prices-with-car-insurance-quotes-online/ The modern society has numerous technological advantages. One important advantage is the speed at which information is sent and received. With the help of the internet, the shopping habits of many persons have drastically changed. The car insurance industry hasn't remained untouched by these changes. On the internet, drivers can compare insurance prices and find out which sellers have the best offers. View photos The advantages of comparing online car insurance quotes are the following: Online quotes can be obtained from anywhere and at any time. Unlike physical insurance agencies, websites don't have a specific schedule and they are available at any time. Drivers that have busy working schedules, can compare quotes from anywhere and at any time, even at midnight. Multiple choices. Almost all insurance providers, no matter if they are well-known brands or just local insurers, have an online presence. Online quotes will allow policyholders the chance to discover multiple insurance companies and check their prices. Drivers are no longer required to get quotes from just a few known insurance companies. Also, local and regional insurers can provide lower insurance rates for the same services. Accurate insurance estimates. Online quotes can only be accurate if the customers provide accurate and real info about their car models and driving history. Lying about past driving incidents can make the price estimates to be lower, but when dealing with an insurance company lying to them is useless. Usually, insurance companies will do research about a potential customer before granting him coverage. Online quotes can be sorted easily. Although drivers are recommended to not choose a policy just based on its price, drivers can easily sort quotes by insurance price. Using brokerage websites will allow drivers to get quotes from multiple insurers, thus making the comparison faster and easier. For additional info, money-saving tips, and free car insurance quotes, visit https://compare-autoinsurance.Org/ Compare-autoinsurance.Org is an online provider of life, home, health, and auto insurance quotes. This website is unique because it does not simply stick to one kind of insurance provider, but brings the clients the best deals from many different online insurance carriers. In this way, clients have access to offers from multiple carriers all in one place: this website. On this site, customers have access to quotes for insurance plans from various agencies, such as local or nationwide agencies, brand names insurance companies, etc. "Online quotes can easily help drivers obtain better car insurance deals. All they have to do is to complete an online form with accurate and real info, then compare prices", said Russell Rabichev, Marketing Director of Internet Marketing Company. CONTACT: Company Name: Internet Marketing CompanyPerson for contact Name: Gurgu CPhone Number: (818) 359-3898Email: [email protected]: https://compare-autoinsurance.Org/ SOURCE: Compare-autoinsurance.Org View source version on accesswire.Com:https://www.Accesswire.Com/595055/What-Are-The-Main-Benefits-Of-Comparing-Car-Insurance-Quotes-Online View photos
to request, modification Contact us at Here or [email protected]