The 370-acre Chinese project near the US Air Force base in North Dakota is of serious concern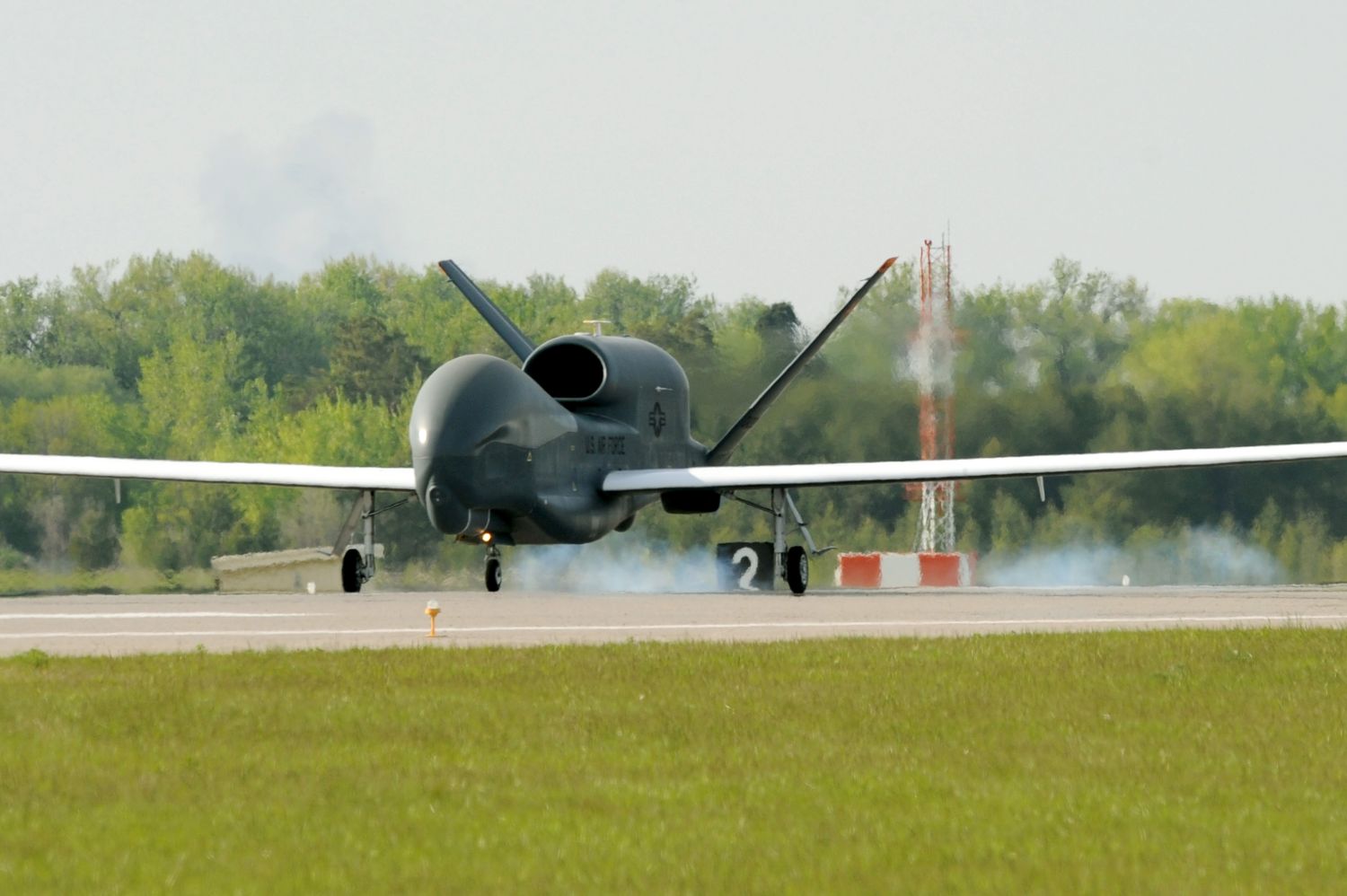 General Atomics Aeronautical Systems, a major U.S.-based drone maker, recently said it "strongly opposes" a new Chinese agricultural project near Grand Forks Air Force Base in North Dakota.
The company, which built the Predator drone and has a significant presence near Grand Forks Air Force Base in North Dakota, has called on the US government to halt Fufeng Group's plans to build a corn milling plant in large scale on 370 acres in Grand Forks.
The company expresses serious concerns about significant threats to the national security of the United States.
The company said the privacy of new weapons would be compromised if General Atomics used local airspace to "conduct significant test and evaluation efforts related to unmanned aircraft, radar systems and other military technologies." advanced".
General Atomics Aircraft Systems
"The efforts of Chinese companies are inextricably linked to the efforts of the Chinese government," said General Atomics spokesman C Mark Brinkley. "We cannot ignore the opportunity for sophisticated military espionage to be found within a Chinese enterprise of such scale and scope," he said.
He added that U.S. policymakers should be very concerned, given the proximity to crucial national airspace and sensitive military operations in and around Grand Forks Air Force Base.
General Atomics said it has operated in the Grand Forks area for more than a decade and uses a 20-acre site for worldwide training of US and allied military troops using its technology.
"We understand the significant economic opportunities this proposed agricultural project represents for the people of Grand Forks and the state of North Dakota," Brinkley said. "But no amount of insurance on the part of the company can ever compensate for the enormous risk introduced."
Concerns about the Chinese project
For months, the Chinese project has been debated. The Fufeng Group's $700 million project is set to be built near a US Air Force facility, fueling speculation of potential espionage.
Fufeng manufactures items for the Oil & Gas, Food & Beverage, Pharmaceutical, Health & Wellness and other industries. It is a major manufacturer of xanthan gum.
Recently, it was reported that the Chinese company's project is currently being reviewed by federal authorities, who say they need more information to determine if it could harm national security. Reports indicated that it could take up to three months to complete the review.
The Foreign Investment Committee sent a letter to Fufeng saying the data provided was "insufficient". The company said it had been "open and cooperative" with US government officials and would respect their request for additional information.
Previously, a senior Air Force commander issued a memo in April warning that the Fufeng Group's presence in Grand Forks posed a threat to national security.
Major Jeremy Fox says the Chinese project is part of a pattern of China's covert espionage activities that target Department of Defense sites infringing on business and economic development programs.
He suggested that because the Fufeng project is located in such a small geographical area, passive receiving devices could be used to eavesdrop on covert communications made and received by drones and spacecraft traveling to and from the facility.
Grand Forks Air Force Base – Wikipedia
Fox said the digital uplinks and downlinks provided with unmanned aerial systems and their interaction with space assets are among the most sensitive aspects of Grand Forks.
Moreover, data collection would pose a costly national security risk, seriously compromising US strategic advantages. Meanwhile, the US Air Force has not officially announced its position on the Chinese project in North Dakota.
However, Fox is not the only one affected by the Chinese project in Grand Forks. The U.S.-China Economic and Security Review Commission mentioned Fox's intelligence concerns in a May 26 report. She noted that, among other security concerns, the location of the field relative to the base allows her to observe incoming and outgoing air traffic flows. .
The report does not accuse Fufeng of wrongdoing and does not appear to reveal any new, previously unknown issues regarding the company. Nonetheless, it represents one of the most notable concerns about the project since it was announced last year.
Meanwhile, many people point out how beneficial the Fufeng Group is to North Dakota's economy. Governor Doug Burgum said the project would benefit North Dakota in terms of jobs, facilities, economic activity and tax dollars.
Sources
2/ https://eurasiantimes.com/chinas-370-acre-project-near-us-air-force-base-in-north-dakota/
The mention sources can contact us to remove/changing this article
What Are The Main Benefits Of Comparing Car Insurance Quotes Online
LOS ANGELES, CA / ACCESSWIRE / June 24, 2020, / Compare-autoinsurance.Org has launched a new blog post that presents the main benefits of comparing multiple car insurance quotes. For more info and free online quotes, please visit https://compare-autoinsurance.Org/the-advantages-of-comparing-prices-with-car-insurance-quotes-online/ The modern society has numerous technological advantages. One important advantage is the speed at which information is sent and received. With the help of the internet, the shopping habits of many persons have drastically changed. The car insurance industry hasn't remained untouched by these changes. On the internet, drivers can compare insurance prices and find out which sellers have the best offers. View photos The advantages of comparing online car insurance quotes are the following: Online quotes can be obtained from anywhere and at any time. Unlike physical insurance agencies, websites don't have a specific schedule and they are available at any time. Drivers that have busy working schedules, can compare quotes from anywhere and at any time, even at midnight. Multiple choices. Almost all insurance providers, no matter if they are well-known brands or just local insurers, have an online presence. Online quotes will allow policyholders the chance to discover multiple insurance companies and check their prices. Drivers are no longer required to get quotes from just a few known insurance companies. Also, local and regional insurers can provide lower insurance rates for the same services. Accurate insurance estimates. Online quotes can only be accurate if the customers provide accurate and real info about their car models and driving history. Lying about past driving incidents can make the price estimates to be lower, but when dealing with an insurance company lying to them is useless. Usually, insurance companies will do research about a potential customer before granting him coverage. Online quotes can be sorted easily. Although drivers are recommended to not choose a policy just based on its price, drivers can easily sort quotes by insurance price. Using brokerage websites will allow drivers to get quotes from multiple insurers, thus making the comparison faster and easier. For additional info, money-saving tips, and free car insurance quotes, visit https://compare-autoinsurance.Org/ Compare-autoinsurance.Org is an online provider of life, home, health, and auto insurance quotes. This website is unique because it does not simply stick to one kind of insurance provider, but brings the clients the best deals from many different online insurance carriers. In this way, clients have access to offers from multiple carriers all in one place: this website. On this site, customers have access to quotes for insurance plans from various agencies, such as local or nationwide agencies, brand names insurance companies, etc. "Online quotes can easily help drivers obtain better car insurance deals. All they have to do is to complete an online form with accurate and real info, then compare prices", said Russell Rabichev, Marketing Director of Internet Marketing Company. CONTACT: Company Name: Internet Marketing CompanyPerson for contact Name: Gurgu CPhone Number: (818) 359-3898Email: [email protected]: https://compare-autoinsurance.Org/ SOURCE: Compare-autoinsurance.Org View source version on accesswire.Com:https://www.Accesswire.Com/595055/What-Are-The-Main-Benefits-Of-Comparing-Car-Insurance-Quotes-Online View photos
to request, modification Contact us at Here or [email protected]