Coronavirus: deaths in the United States over 7 days on average up 40% in 2 weeks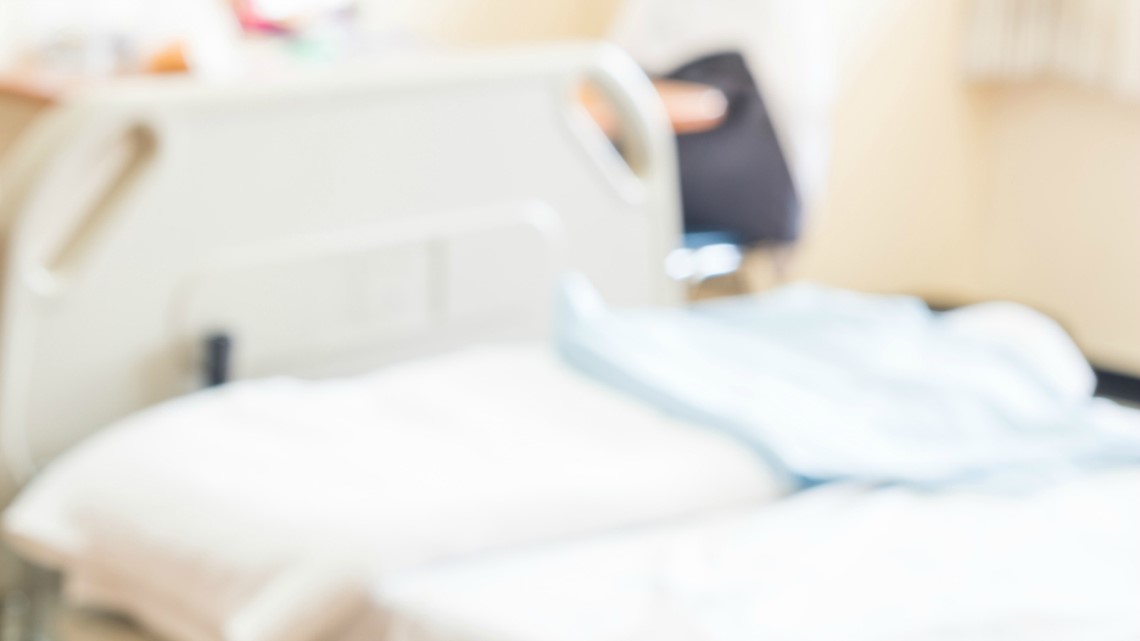 Hospitalizations of COVID-19 patients are setting new records every day, leaving some hospitals struggling to keep up with non-coronavirus cases.
The United States reported more than 2,000 deaths from the coronavirus for the first time in more than six months on Thursday. It came as the White House voiced an optimistic opinion on plans to roll out a vaccine, but as the nation's leading health agency urged Americans not to travel for Thanksgiving.
There were 2015 deaths from COVID-19 on Thursday, according to a Johns Hopkins University tracker who reported the daily total just before 2 a.m. EST Friday. This is the first time since May 6 that the one-day toll has increased to 2,000. The United States also recorded a record number of daily cases Thursday with 187,833.
Additionally, there were a record number of US COVID-19 patients in hospital (80,698) and intensive care (15,573), according to the COVID Tracking Project. Almost 4,900 were on ventilators. These hospital numbers are critical as some facilities struggle to track cases unrelated to the coronavirus, ranging from broken bones to heart attacks in states where COVID-19 cases are draining resources.
The 7-day U.S. average for new cases, ending Thursday, was 165,029, JHU reported. That's a 66% increase in two weeks.
The 7-day average of deaths was 1,335, up 40% over the past two weeks.
RELATED: Fauci: Pfizer, Efficacy of Moderna Coronavirus Vaccine at Measles Vaccine Level
RELATED: Biden Vows Not To Shut Down Country To Curb Coronavirus
The Centers for Disease Control and Prevention pleaded with Americans on Thursday not to travel on Thanksgiving and not to spend the holidays with people outside their homes.
Whether Americans heed the warning is another matter. The virus's deadly return has been attributed in part to pandemic fatigue or people tired of masks and other precautions. And surges were seen last summer after Memorial Day and July 4, despite direct warnings from health officials.
The White House held its first coronavirus task force press briefing since Thursday, July. President Donald Trump was not present, but Vice President Mike Pence offered an optimistic assessment of the United States' situation in the fight against the virus and preparations for the distribution of a vaccine.
Infectious disease expert Dr Anthony Fauci, back on the White House podium, also said he wanted to allay fears among Americans who believe vaccines produced quickly will shorten safety delays.
Fauci said the Food and Drug Administration would thoroughly study the data before approving any emergency use of a vaccine, and he wants "to end any concept that this was inappropriately rushed. That is really solid. "
Pfizer and Moderna have both announced that their vaccines, which are nearing the end of clinical trials, are about 95% effective. Fauci put this on par with the measles vaccine. But he said it wouldn't matter if people avoided getting it.
Health and Human Services Secretary Alex Azar said Pfizer and BioNTech would seek emergency government approval for their vaccine on Friday. He previously said high-risk patients and health workers would be among the first to suffer. It would be made available to the general public by March or April.
President-elect Joe Biden met with governors from both parties on Thursday. He said Trump's efforts to block his transition have made it difficult to get "everything we need" in terms of virus and vaccine distribution plans.
Despite warning of the gravity of the situation, Biden reiterated his previous promises not to institute a nationwide shutdown to curb the spread of the virus, and reiterated that more states instituting wearing a mask could save tens of thousands of lives.
On Thursday, the FDA cleared the new use of Eli Lilly's pill, baricitinib plus remdesivir, for hospitalized adults and children two years of age and older requiring oxygen therapy or ventilation due to COVID-19.
Editor's Note: Johns Hopkins often revises his daily numbers based on new information, so the numbers quoted may go up or down slightly.
The Associated Press contributed to this report.
What Are The Main Benefits Of Comparing Car Insurance Quotes Online
LOS ANGELES, CA / ACCESSWIRE / June 24, 2020, / Compare-autoinsurance.Org has launched a new blog post that presents the main benefits of comparing multiple car insurance quotes. For more info and free online quotes, please visit https://compare-autoinsurance.Org/the-advantages-of-comparing-prices-with-car-insurance-quotes-online/ The modern society has numerous technological advantages. One important advantage is the speed at which information is sent and received. With the help of the internet, the shopping habits of many persons have drastically changed. The car insurance industry hasn't remained untouched by these changes. On the internet, drivers can compare insurance prices and find out which sellers have the best offers. View photos The advantages of comparing online car insurance quotes are the following: Online quotes can be obtained from anywhere and at any time. Unlike physical insurance agencies, websites don't have a specific schedule and they are available at any time. Drivers that have busy working schedules, can compare quotes from anywhere and at any time, even at midnight. Multiple choices. Almost all insurance providers, no matter if they are well-known brands or just local insurers, have an online presence. Online quotes will allow policyholders the chance to discover multiple insurance companies and check their prices. Drivers are no longer required to get quotes from just a few known insurance companies. Also, local and regional insurers can provide lower insurance rates for the same services. Accurate insurance estimates. Online quotes can only be accurate if the customers provide accurate and real info about their car models and driving history. Lying about past driving incidents can make the price estimates to be lower, but when dealing with an insurance company lying to them is useless. Usually, insurance companies will do research about a potential customer before granting him coverage. Online quotes can be sorted easily. Although drivers are recommended to not choose a policy just based on its price, drivers can easily sort quotes by insurance price. Using brokerage websites will allow drivers to get quotes from multiple insurers, thus making the comparison faster and easier. For additional info, money-saving tips, and free car insurance quotes, visit https://compare-autoinsurance.Org/ Compare-autoinsurance.Org is an online provider of life, home, health, and auto insurance quotes. This website is unique because it does not simply stick to one kind of insurance provider, but brings the clients the best deals from many different online insurance carriers. In this way, clients have access to offers from multiple carriers all in one place: this website. On this site, customers have access to quotes for insurance plans from various agencies, such as local or nationwide agencies, brand names insurance companies, etc. "Online quotes can easily help drivers obtain better car insurance deals. All they have to do is to complete an online form with accurate and real info, then compare prices", said Russell Rabichev, Marketing Director of Internet Marketing Company. CONTACT: Company Name: Internet Marketing CompanyPerson for contact Name: Gurgu CPhone Number: (818) 359-3898Email: [email protected]: https://compare-autoinsurance.Org/ SOURCE: Compare-autoinsurance.Org View source version on accesswire.Com:https://www.Accesswire.Com/595055/What-Are-The-Main-Benefits-Of-Comparing-Car-Insurance-Quotes-Online View photos
picture credit
to request, modification Contact us at Here or [email protected]