Georgetown Public Policy Review / Assessing the Status of Women in the United States: A Conversation with Jiaqi Zhao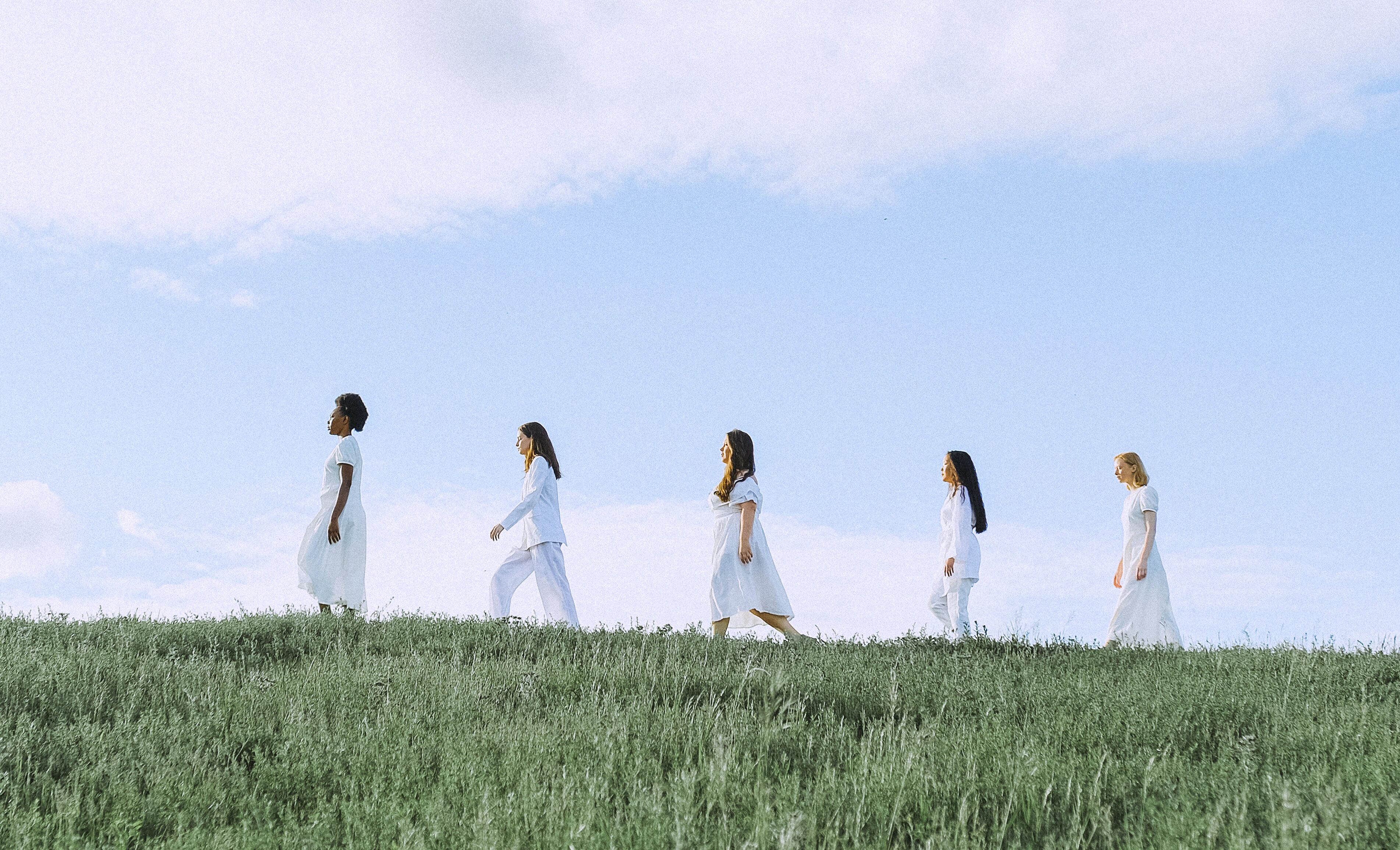 Jiaqi Zhao is a second year master's student in public policy at the McCourt School of Public Policy. She is currently working at the Georgetown Institute for Women, Peace and Security as an economic research assistant and is also president of the Georgetown East Asian Policy Association. Most recently, she worked on the 2020 Women, Peace and Security Index at the Georgetown Institute for Women, Peace and Security. The full report is available here.
This interview was conducted by email and the responses have been edited for style and clarity.
Dan: What is the US Women, Peace and Security Index? Zhao: This is the very first index report on American Women, Peace and Security. [The index] examines the status of women through dimensions of inclusion, justice and security in the 50 states and the District of Columbia, and reveals vast disparities between place and race. In total, [the index] measures 12 indicators of the status of women across three dimensions and provides a standardized and quantitative measure to rank all states.
Dan: What interested you about this? Zhao: The question of gender is an important topic in the world. Since I'm here in the US, I want to learn more about how the problem varies from state to state. I was first drawn to the index method; I was curious about how the project merges and categorizes so many indicators. In addition, the index covers economic and health indicators – which are exactly what interests me.
Dan: As an international student, what were your expectations regarding the situation of women in the United States before starting this report? How do you think being an international student influenced your work? Zhao: During my undergraduate studies, I was able to study American politics and culture, supported by academic and personal trips to California, Boston, and Florida. I predicted that the condition of women on the West Coast and the Northeast would be better than elsewhere in the country, as these areas were comparatively wealthier and more developed. Even though this was what I vaguely expected, being an international student can make my research relatively more objective to some extent, as I focus more on what the data shows through an academic perspective. without having many strong preconceived notions. Additionally, I was able to provide a different perspective by working with other researchers to find the indicators that would measure the status of women in our research.
Dan: What are the interesting findings of the report? Zhao: I think it's interesting that the northeastern part of the United States is performing the best by our measure. I lived for a while in California and Boston. I thought California would perform as well as the Northeast, but it doesn't. It reveals that there are still huge gender gaps in almost every area. What is worse is that racial and class injustice exacerbates gender inequalities.
Dan: How do class and racial inequalities exacerbate gender inequalities in the United States? Zhao: Generally speaking, women face more difficult situations than men on average. In addition, non-white women on average face more difficult situations than white women. According to our research, racial differences are most visible for maternal mortality, college graduation, and representation in the state legislature. For example, the maternal mortality rate is 132 deaths per 100,000 live births among black women in New Jersey, nearly four times the rate for white women in the state. In 26 states, no Hispanic women are represented in the state legislature; meanwhile, in 33 states no Asian women are represented in the state legislature. These disparities indicate that the United States has a lot of work to do before women of color have equal opportunities and rights.
Dan: What do you think of the findings of the report? Zhao: Generally speaking, the report's conclusion is in line with my expectations: the northeastern, northern and western states are performing well and the central and southern states are performing less well. What saddens me is the great influence of racial disparities on differences in the status of women and access to opportunities in many states. Much remains to be done to ensure that women and girls of all races and states enjoy the same rights and benefits as men.
Photo by Anna Shvets.
What Are The Main Benefits Of Comparing Car Insurance Quotes Online
LOS ANGELES, CA / ACCESSWIRE / June 24, 2020, / Compare-autoinsurance.Org has launched a new blog post that presents the main benefits of comparing multiple car insurance quotes. For more info and free online quotes, please visit https://compare-autoinsurance.Org/the-advantages-of-comparing-prices-with-car-insurance-quotes-online/ The modern society has numerous technological advantages. One important advantage is the speed at which information is sent and received. With the help of the internet, the shopping habits of many persons have drastically changed. The car insurance industry hasn't remained untouched by these changes. On the internet, drivers can compare insurance prices and find out which sellers have the best offers. View photos The advantages of comparing online car insurance quotes are the following: Online quotes can be obtained from anywhere and at any time. Unlike physical insurance agencies, websites don't have a specific schedule and they are available at any time. Drivers that have busy working schedules, can compare quotes from anywhere and at any time, even at midnight. Multiple choices. Almost all insurance providers, no matter if they are well-known brands or just local insurers, have an online presence. Online quotes will allow policyholders the chance to discover multiple insurance companies and check their prices. Drivers are no longer required to get quotes from just a few known insurance companies. Also, local and regional insurers can provide lower insurance rates for the same services. Accurate insurance estimates. Online quotes can only be accurate if the customers provide accurate and real info about their car models and driving history. Lying about past driving incidents can make the price estimates to be lower, but when dealing with an insurance company lying to them is useless. Usually, insurance companies will do research about a potential customer before granting him coverage. Online quotes can be sorted easily. Although drivers are recommended to not choose a policy just based on its price, drivers can easily sort quotes by insurance price. Using brokerage websites will allow drivers to get quotes from multiple insurers, thus making the comparison faster and easier. For additional info, money-saving tips, and free car insurance quotes, visit https://compare-autoinsurance.Org/ Compare-autoinsurance.Org is an online provider of life, home, health, and auto insurance quotes. This website is unique because it does not simply stick to one kind of insurance provider, but brings the clients the best deals from many different online insurance carriers. In this way, clients have access to offers from multiple carriers all in one place: this website. On this site, customers have access to quotes for insurance plans from various agencies, such as local or nationwide agencies, brand names insurance companies, etc. "Online quotes can easily help drivers obtain better car insurance deals. All they have to do is to complete an online form with accurate and real info, then compare prices", said Russell Rabichev, Marketing Director of Internet Marketing Company. CONTACT: Company Name: Internet Marketing CompanyPerson for contact Name: Gurgu CPhone Number: (818) 359-3898Email: [email protected]: https://compare-autoinsurance.Org/ SOURCE: Compare-autoinsurance.Org View source version on accesswire.Com:https://www.Accesswire.Com/595055/What-Are-The-Main-Benefits-Of-Comparing-Car-Insurance-Quotes-Online View photos
picture credit
to request, modification Contact us at Here or [email protected]