Free flu vaccinations have been available for over 50s since December.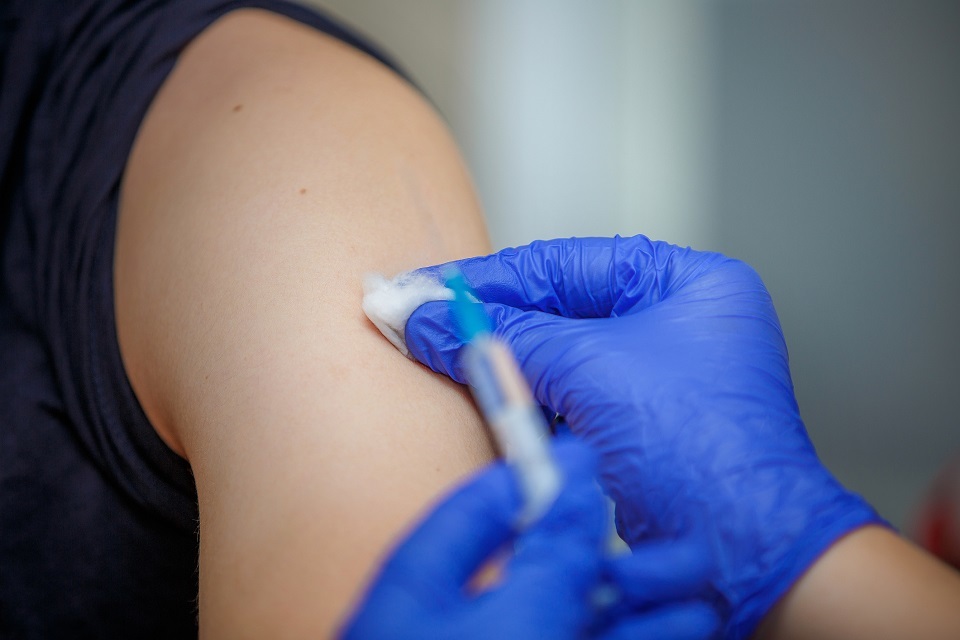 Individuals can get free flu shots from a GP or pharmacist. Centralized vaccine supply to GPs and pharmacies for newly qualified groups
Adults over 50 can get a free flu vaccine as the next step in expanding their flu vaccination program starting December 1, the government has confirmed.
Individuals aged 50 to 64 can get the vaccine at their GP or pharmacy. This important new group can now be included in the flu program with the initial stages of flu vaccination going well.
Flu vaccine intake is higher in all vulnerable groups except pregnant women compared to last year. Interim data released on Thursday, November 20 by Public Health England found that 72.9% over 65 years old, 45.0% 2 years old and 46.8% 3 years old were vaccinated.
GPs, trusts, and pharmacists can order additional inventory to vaccinate this new group from centrally secured government supplies with over 7 million centrally secured vaccines.
This has been secured amid high global demand for more flu vaccines, and means we can now provide vaccines to this group in December and New Year. In the UK there is enough flu vaccine supply to vaccinate 30 million people during this year's flu season.
Health and Social Welfare Minister Matt Hancock said:
This winter is like no other and you have to worry about the twin threat of flu and COVID-19.
COVID means getting the flu this year is more important than ever. That's why we have the largest flu vaccination program ever. Free vaccinations between the ages of 50 and 64 are available from December 1st at the GP and at the pharmacy.
Public Health Secretary Joe Churchill said:
To prepare for this difficult winter, we have worked to protect as many people as possible from the flu, keep those at risk safe, and reduce the burden on the NHS. I am now happy to be able to deliver on that promise to people aged 50-64 who have been invited to get a free flu vaccine since early December.
These vaccinations are already being offered to our existing priority groups and important work will continue. More vaccines are flowing into general practitioners and pharmacies in the coming months, and we urge everyone who qualifies for the flu vaccine, including all health and social workers, to get the vaccine.
The extended offer comes this winter as part of the most comprehensive flu vaccination program in British history, along with plans to keep the NHS responding to the coronavirus and relieve pressure on winter A&E and emergency care.
Professor Jonathan Van-Tam, Deputy Head of Medicine in the UK, said:
Influenza vaccination is an important tool to prevent serious illness and potential hospitalization for thousands of people each winter.
I urge everyone who qualifies for flu vaccination, including the new group aged 50 to 64, to schedule an appointment as soon as possible.
The release of a flu vaccine for those in their 50s and older is separate from future COVID-19 vaccine releases, and people can get the flu and COVID-19 vaccine in parallel. NHS has the equipment to manage both.
Here are more details on the COVID-19 vaccine deployment plan:
Background information
The flu vaccine will be available to 30 million people in the UK this year. This is our largest flu vaccination program ever. Now eligible groups are:
Adults over 65 years of age Pregnant women People with certain pre-existing conditions NHS and social workers All children All children up to 7 years 50-64 years Clinically extremely vulnerable adults
What Are The Main Benefits Of Comparing Car Insurance Quotes Online
LOS ANGELES, CA / ACCESSWIRE / June 24, 2020, / Compare-autoinsurance.Org has launched a new blog post that presents the main benefits of comparing multiple car insurance quotes. For more info and free online quotes, please visit https://compare-autoinsurance.Org/the-advantages-of-comparing-prices-with-car-insurance-quotes-online/ The modern society has numerous technological advantages. One important advantage is the speed at which information is sent and received. With the help of the internet, the shopping habits of many persons have drastically changed. The car insurance industry hasn't remained untouched by these changes. On the internet, drivers can compare insurance prices and find out which sellers have the best offers. View photos The advantages of comparing online car insurance quotes are the following: Online quotes can be obtained from anywhere and at any time. Unlike physical insurance agencies, websites don't have a specific schedule and they are available at any time. Drivers that have busy working schedules, can compare quotes from anywhere and at any time, even at midnight. Multiple choices. Almost all insurance providers, no matter if they are well-known brands or just local insurers, have an online presence. Online quotes will allow policyholders the chance to discover multiple insurance companies and check their prices. Drivers are no longer required to get quotes from just a few known insurance companies. Also, local and regional insurers can provide lower insurance rates for the same services. Accurate insurance estimates. Online quotes can only be accurate if the customers provide accurate and real info about their car models and driving history. Lying about past driving incidents can make the price estimates to be lower, but when dealing with an insurance company lying to them is useless. Usually, insurance companies will do research about a potential customer before granting him coverage. Online quotes can be sorted easily. Although drivers are recommended to not choose a policy just based on its price, drivers can easily sort quotes by insurance price. Using brokerage websites will allow drivers to get quotes from multiple insurers, thus making the comparison faster and easier. For additional info, money-saving tips, and free car insurance quotes, visit https://compare-autoinsurance.Org/ Compare-autoinsurance.Org is an online provider of life, home, health, and auto insurance quotes. This website is unique because it does not simply stick to one kind of insurance provider, but brings the clients the best deals from many different online insurance carriers. In this way, clients have access to offers from multiple carriers all in one place: this website. On this site, customers have access to quotes for insurance plans from various agencies, such as local or nationwide agencies, brand names insurance companies, etc. "Online quotes can easily help drivers obtain better car insurance deals. All they have to do is to complete an online form with accurate and real info, then compare prices", said Russell Rabichev, Marketing Director of Internet Marketing Company. CONTACT: Company Name: Internet Marketing CompanyPerson for contact Name: Gurgu CPhone Number: (818) 359-3898Email: [email protected]: https://compare-autoinsurance.Org/ SOURCE: Compare-autoinsurance.Org View source version on accesswire.Com:https://www.Accesswire.Com/595055/What-Are-The-Main-Benefits-Of-Comparing-Car-Insurance-Quotes-Online View photos
picture credit
to request, modification Contact us at Here or [email protected]