Peter Thiel: China could use bitcoin as a 'financial weapon against the United States'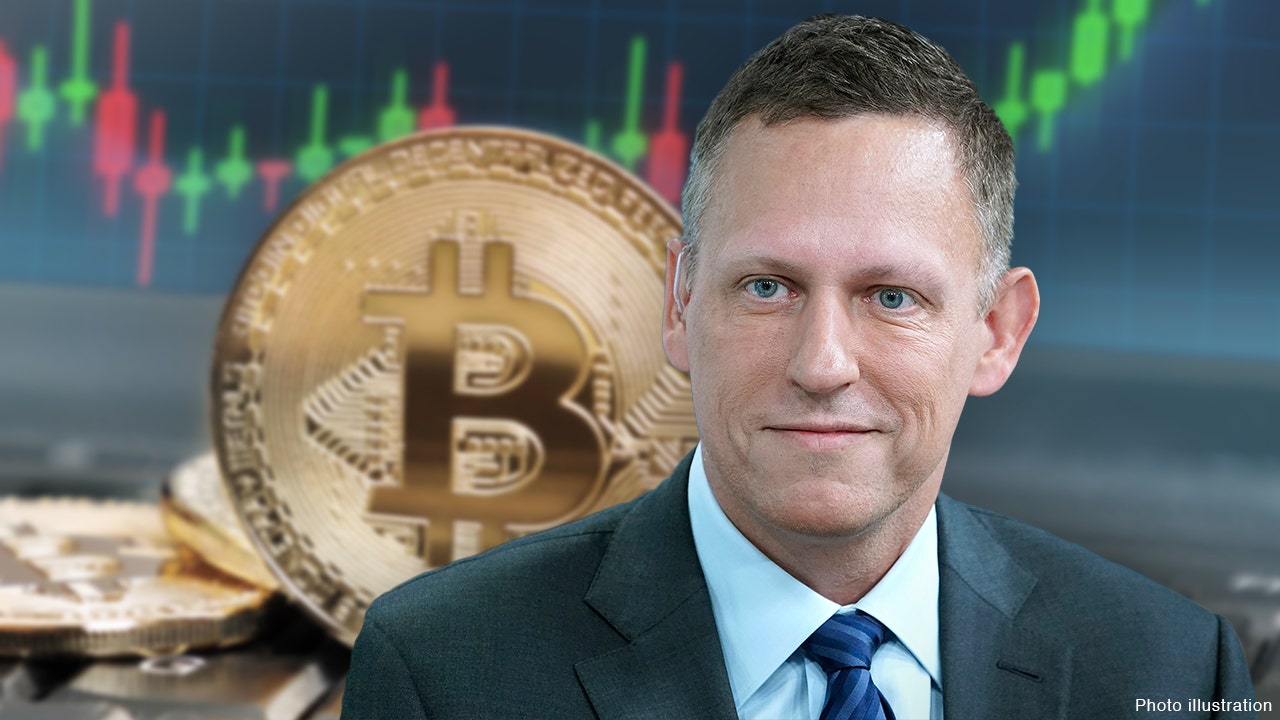 Geneviève Roch-Decter on cryptocurrency, cannibis
Technology Investor and PayPal Co-Founder Peter Thiel Believes China May Use Bitcoin Cryptocurrency As "Financial Weapon" Against United States
Thiel is also the co-founder of Palantir, a data software company that has hundreds of millions of dollars in contracts with US and foreign governments that use its technology for law enforcement purposes. Palantir said in an August 2020 SEC filing that he is "not working with the Chinese Communist Party and has chosen not to host our platforms in China, which could limit our growth prospects. ".
US 'WOKE' COMPANIES ACCUSED FOR SUPPLYING CHINA, SAYS PAYPAL CO-FOUNDER
"From China's point of view, they want to get – they don't like the US having this reserve currency because it gives us a lot of leverage on Iranian oil supply chains and all kinds of things like that, "Thiel told Tuesday at the Nixon Seminar on Conservative Realism and National Security, a monthly gathering of foreign affairs experts who analyze U.S. foreign policy, when asked about China's potential plan to create a digital currency.
He continued, "… And, while I'm sort of a pro-crypto, pro-Bitcoin maximalist person, I wonder if at this point Bitcoin should also be viewed in part as a Chinese financial weapon against United States."
Bitcoin, which hit a record $ 61,000 in March, is a type of digital currency, or cryptocurrency, that owners can exchange over the internet. Cryptocurrencies are decentralized, which means that they are not controlled by any specific government or central banking system, unlike cash or debit and credit cards. Rather, they are controlled by users and computer algorithms.
Thiel expressed concern about the Chinese government's goal of weakening the US dollar.
CRYPTO MARKET CAP SURGES TO RECORD $ 2 TRILLION, BITCOIN AT $ 1.1 TRILLION
"Perhaps from a geopolitical point of view, the United States should be asking more difficult questions about exactly how this works," he said.
Thiel also described cryptocurrency as "vaguely libertarian technology" and artificial intelligence (AI) as "a kind of communist," claiming that despite the fact that the United States is "ahead of the basic science of AI, China is ready to apply it and turn all of society into a facial recognition surveillance state that is far more intrusive and totalitarian than even Stalinist Russia was. "
"It's something we're not prepared to do. It's a double-edged sword that way," he said in response to a question about Palantir's Chinese policy.
GET FOX BUSINESS ON THE ROAD BY CLICKING HERE
Thiel also made a jump to Apple and Google for working with China during the seminar.
Palantir said in his August SEC filing that company management "believes that working with the Chinese Communist Party is incompatible with our culture and our mission."
CLICK HERE TO LEARN MORE ABOUT FOX BUSINESS
"We do not consider any sales opportunities with the Chinese Communist Party, do not host our platforms in China, and impose restrictions on access to our platforms in China in order to protect our intellectual property, promote respect and defend life. privacy and civil liberties protections, and to promote data security, "he said." Our decision to avoid this large potential market may limit our growth prospects and could have a negative impact on our business, our results of operations and our financial condition, and we may not compete successfully with our current or potential competitors who choose to work in China. "
What Are The Main Benefits Of Comparing Car Insurance Quotes Online
LOS ANGELES, CA / ACCESSWIRE / June 24, 2020, / Compare-autoinsurance.Org has launched a new blog post that presents the main benefits of comparing multiple car insurance quotes. For more info and free online quotes, please visit https://compare-autoinsurance.Org/the-advantages-of-comparing-prices-with-car-insurance-quotes-online/ The modern society has numerous technological advantages. One important advantage is the speed at which information is sent and received. With the help of the internet, the shopping habits of many persons have drastically changed. The car insurance industry hasn't remained untouched by these changes. On the internet, drivers can compare insurance prices and find out which sellers have the best offers. View photos The advantages of comparing online car insurance quotes are the following: Online quotes can be obtained from anywhere and at any time. Unlike physical insurance agencies, websites don't have a specific schedule and they are available at any time. Drivers that have busy working schedules, can compare quotes from anywhere and at any time, even at midnight. Multiple choices. Almost all insurance providers, no matter if they are well-known brands or just local insurers, have an online presence. Online quotes will allow policyholders the chance to discover multiple insurance companies and check their prices. Drivers are no longer required to get quotes from just a few known insurance companies. Also, local and regional insurers can provide lower insurance rates for the same services. Accurate insurance estimates. Online quotes can only be accurate if the customers provide accurate and real info about their car models and driving history. Lying about past driving incidents can make the price estimates to be lower, but when dealing with an insurance company lying to them is useless. Usually, insurance companies will do research about a potential customer before granting him coverage. Online quotes can be sorted easily. Although drivers are recommended to not choose a policy just based on its price, drivers can easily sort quotes by insurance price. Using brokerage websites will allow drivers to get quotes from multiple insurers, thus making the comparison faster and easier. For additional info, money-saving tips, and free car insurance quotes, visit https://compare-autoinsurance.Org/ Compare-autoinsurance.Org is an online provider of life, home, health, and auto insurance quotes. This website is unique because it does not simply stick to one kind of insurance provider, but brings the clients the best deals from many different online insurance carriers. In this way, clients have access to offers from multiple carriers all in one place: this website. On this site, customers have access to quotes for insurance plans from various agencies, such as local or nationwide agencies, brand names insurance companies, etc. "Online quotes can easily help drivers obtain better car insurance deals. All they have to do is to complete an online form with accurate and real info, then compare prices", said Russell Rabichev, Marketing Director of Internet Marketing Company. CONTACT: Company Name: Internet Marketing CompanyPerson for contact Name: Gurgu CPhone Number: (818) 359-3898Email: [email protected]: https://compare-autoinsurance.Org/ SOURCE: Compare-autoinsurance.Org View source version on accesswire.Com:https://www.Accesswire.Com/595055/What-Are-The-Main-Benefits-Of-Comparing-Car-Insurance-Quotes-Online View photos
picture credit
to request, modification Contact us at Here or [email protected]