Looking to 2021 in Afghanistan and Pakistan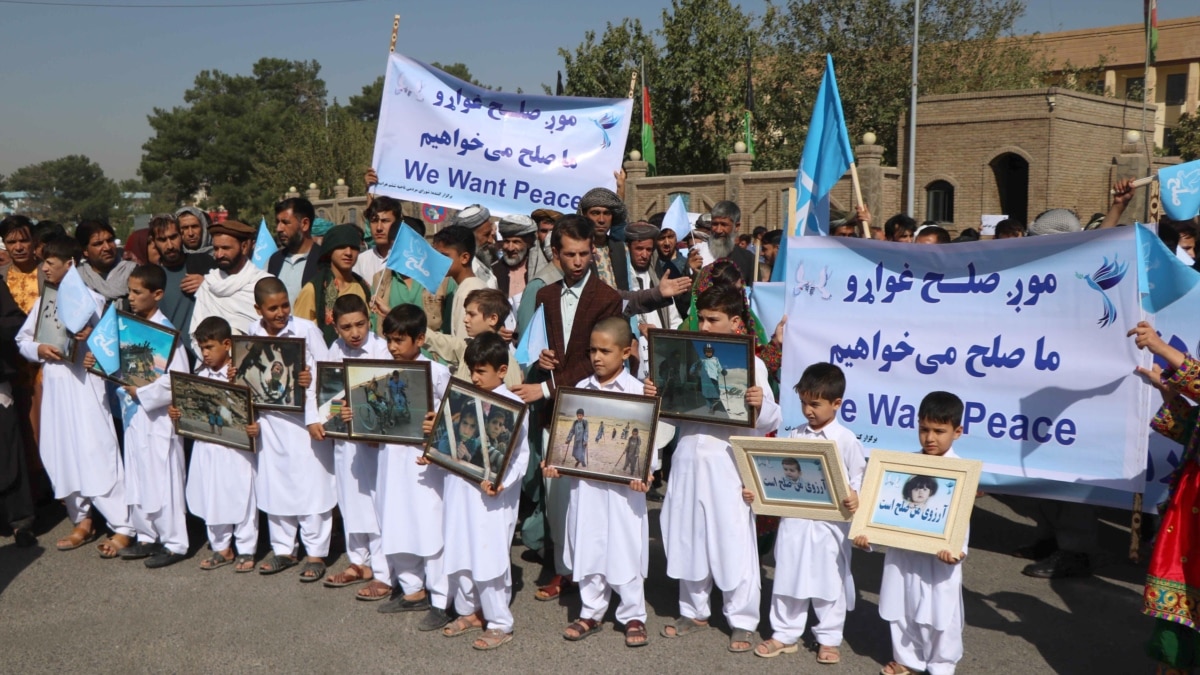 Dear reader,
Welcome to Gandhara's weekly newsletter. This briefing brings you the best of our reporting on Afghanistan and Pakistan. This week, we look back on a tumultuous year for both countries and what to expect in 2021.
If you are new to the newsletter or have not yet subscribed, you can do so here.
Afghan peace remains elusive
The year started with high hopes, as an intense U.S. diplomatic effort culminated in an initial peace deal with the Taliban in February. But many observers I've spoken to wonder if the Taliban really wants peace as the violence continues unabated.
Looking ahead to 2021, my colleague Frud Bezhan asked the experts what they saw as possible implications of the withdrawal of US forces. They expect more hostilities, more bloodshed and tough political choices for the administration of US President-elect Joe Biden.
"It is imperative for the Taliban to prevent any sort of lull in attacks to keep Qatar looking like they have the initiative on the battlefield," security expert Ted Callahan told him.
Pakistan braces for February showdown
The arrest of Khawaja Muhammad Asif, a top leader of the Pakistani Muslim League – Nawaz (PML-N), will prolong the power struggle between the Pakistan Democratic Movement (PDM) and the administration of Prime Minister Imran Khan which has warmed the country. political debate.
PDM leaders openly challenge the Khan administration and military generals, whom they accuse of undermining democratic processes. The PDM is counting on gaining popular support as Khan's populist campaign's broken promises of institutional reform, prosperity and greater accountability have fallen flat. The pandemic and its impact on the economy have only increased public discontent.
The grand finale of this political soap opera is expected in February, when the PDM plans another march on Islamabad. The critical test of the group's momentum will then be whether the protests result in massive resignations from parliament.
The " most dangerous " countries for journalists
Reporters Without Borders (RSF) said Afghanistan and Pakistan were the most dangerous countries for journalists in a year that saw some 50 people killed because of their efforts to speak the truth to power.
In particular, the watchdog noted an alarming increase in targeted attacks on media workers in Afghanistan. One of the targets was our colleague Mohammad Ilyas Dayee, who was killed by a bomb attached to his car in November.
New US sanctions against alleged Iranian recruiting operation
After the United States imposed sanctions on Jamiat al-Mostafa earlier this month, we looked at accusations that the Iranian university, which controls training institutions in Pakistan and Afghanistan, had recruited fighters for them. Iran's proxy war efforts in Syria.
An analyst who has followed victims of the Syrian war said his records suggest that "Jamiat al-Mostafa never served as a primary recruiting ground."
Instead, the Islamic Revolutionary Guard Corps (IRGC) recruited thousands of Afghan migrants and refugees within its borders and secretly recruited hundreds of Shiites inside Afghanistan. The IRGC used the same strategy to recruit Pakistanis.
In memory of Ahmed Ali Kohzad, an iconic Afghan historian
In a moving tribute, Nilly Kohzad describes the Afghan heritage of her late grandfather: Ahmed Ali Kohzad was a pioneering historian and archaeologist.
He discovered Afghanistan's pre-Islamic past and helped define the historical identity of Afghans. His more than 70 books – still referenced today – detail a rich history in which Buddhism, Zoroastrianism, and Hinduism flourished in Afghanistan.
"Archeology has undergone a change after Kohzad's era and research," Afghan President Ashraf Ghani, a cultural anthropologist by training, once said. "We must be careful to preserve this national culture."
I hope you enjoyed this week's newsletter and encourage you to share it with colleagues who may find it useful. We will be back to our regular weekly schedule on Friday January 8, 2021.
Again, if you haven't subscribed yet, you can do so here. I also encourage you to visit our website and follow us on Twitter and Facebook.
You can also reach us directly at [email protected]
Yours,
Abubakar Siddique
Editor
What Are The Main Benefits Of Comparing Car Insurance Quotes Online
LOS ANGELES, CA / ACCESSWIRE / June 24, 2020, / Compare-autoinsurance.Org has launched a new blog post that presents the main benefits of comparing multiple car insurance quotes. For more info and free online quotes, please visit https://compare-autoinsurance.Org/the-advantages-of-comparing-prices-with-car-insurance-quotes-online/ The modern society has numerous technological advantages. One important advantage is the speed at which information is sent and received. With the help of the internet, the shopping habits of many persons have drastically changed. The car insurance industry hasn't remained untouched by these changes. On the internet, drivers can compare insurance prices and find out which sellers have the best offers. View photos The advantages of comparing online car insurance quotes are the following: Online quotes can be obtained from anywhere and at any time. Unlike physical insurance agencies, websites don't have a specific schedule and they are available at any time. Drivers that have busy working schedules, can compare quotes from anywhere and at any time, even at midnight. Multiple choices. Almost all insurance providers, no matter if they are well-known brands or just local insurers, have an online presence. Online quotes will allow policyholders the chance to discover multiple insurance companies and check their prices. Drivers are no longer required to get quotes from just a few known insurance companies. Also, local and regional insurers can provide lower insurance rates for the same services. Accurate insurance estimates. Online quotes can only be accurate if the customers provide accurate and real info about their car models and driving history. Lying about past driving incidents can make the price estimates to be lower, but when dealing with an insurance company lying to them is useless. Usually, insurance companies will do research about a potential customer before granting him coverage. Online quotes can be sorted easily. Although drivers are recommended to not choose a policy just based on its price, drivers can easily sort quotes by insurance price. Using brokerage websites will allow drivers to get quotes from multiple insurers, thus making the comparison faster and easier. For additional info, money-saving tips, and free car insurance quotes, visit https://compare-autoinsurance.Org/ Compare-autoinsurance.Org is an online provider of life, home, health, and auto insurance quotes. This website is unique because it does not simply stick to one kind of insurance provider, but brings the clients the best deals from many different online insurance carriers. In this way, clients have access to offers from multiple carriers all in one place: this website. On this site, customers have access to quotes for insurance plans from various agencies, such as local or nationwide agencies, brand names insurance companies, etc. "Online quotes can easily help drivers obtain better car insurance deals. All they have to do is to complete an online form with accurate and real info, then compare prices", said Russell Rabichev, Marketing Director of Internet Marketing Company. CONTACT: Company Name: Internet Marketing CompanyPerson for contact Name: Gurgu CPhone Number: (818) 359-3898Email: [email protected]: https://compare-autoinsurance.Org/ SOURCE: Compare-autoinsurance.Org View source version on accesswire.Com:https://www.Accesswire.Com/595055/What-Are-The-Main-Benefits-Of-Comparing-Car-Insurance-Quotes-Online View photos
picture credit
to request, modification Contact us at Here or [email protected]